GUEST COLUMN: Praise God for mothers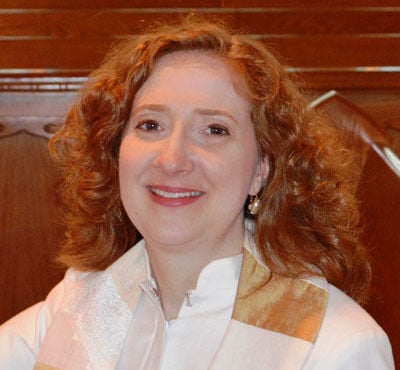 This Sunday is Mother's Day, set aside to honor mothers, thank them for giving us life, raising us and being a constant support.
One Sunday morning, a little boy was asked to recite a passage of scripture in front of the church as all the third-graders received a Bible. When it came his turn, the poor thing couldn't remember his name, much less a Bible verse.
He looked frantically for his mother, who was right at the front, of course. Spotting her, he was relieved when she mouthed, "I am the light of the world." The youngster stuck out his chest and proudly announced, "My mother is the light of the world!"
This Sunday many will celebrate such a blessing of spending those first years of life with a woman who nurtured little ones well, whether that woman was mother by birth or adoption, fostering or teaching. Mothers are our first landscape, our first grounding, creating us and sheltering us in the space of their own body or the reach of their own arms.
It is a wonderful, beautiful relationship we lift up in its ideal. But, the reality of many such human relationships is often much more painful than we dare to speak on Mother's Day. For many, this day reveals sorrow, regret, disappointment and failure. But we all share in the human longing for the tenderness of a mother's love, no matter its duration.
During the three years they spent together, Jesus provided that kind of nurturing, tender love for his disciples. He was, quite literally, the light of the world.
But, like a mother, Jesus knew that he would one day have to do as every parent must — let the child go to flourish on their own. According to Luke 24:50-51, after the Resurrection, Jesus stayed with his beloved ones for a while, but when it came time to depart, there were no melodramatic tears; no final lingering embraces; no last words of wisdom or instruction …only blessing. "… lifting up his hands, he blessed them.
While he was blessing them, he withdrew from them and was carried up into heaven." So Jesus invites us to a mature relationship that does not depend on his physical presence, but trusts in his love and peace that gives us courage to be all that Christ creates and redeems us to be.
Ideally, our mother is our first home, creating us and sheltering us in the space of her own body or in the embrace of her welcoming arms. When we have mothers who know, or learn along the way, how to provide both the sanctuary of a nurturing embrace and the freedom to find our own life by letting go, that is indeed a blessing to be celebrated. Praise God for all human mothers who have been able to love well and let go at the right time. And praise God for mothering each precious child in Jesus, who blesses us even as he leaves with the promise of abiding love.
The Rev. Beth Sanders is the pastor of Second Avenue United Methodist Church.