Friends for Life Banquet to benefit Pregnancy Center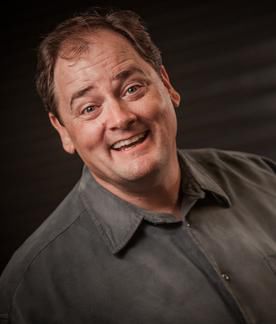 The Pregnancy Center of Rome will unveil its new name at the 27th annual Friends for Life Banquet scheduled for Sept. 20 at 6:30 p.m. in The Forum.
Admission is free but those who want to attend need to call the center by Sept. 12 to make reservations or pick up tickets. A free meal will be provided to registered guests.
Author and Christian comedian Mike Williams, a regular on SiriusXM LaughUSA and Blue Collar Radio networks will be the guest speaker for the event.
His latest book is "Never Stand Under a Flock of Angry Birds."
In addition to unveiling a new name, the center will also introduce its new medical staff at the banquet.
"We will now be able to offer free ultrasounds," said Loresa Heyward, director of the center. "That should be in place by the first of November; some of our medical team still needs to go through some training."
The center, 311 Redmond Road, has offered free pregnancy tests and counseling services to pregnant women for years. Heyward said 20 volunteer counselors have worked with 103 women over the past year.
"A lot of what we offer is information about the options these young women have," Heyward said. "Sometimes these young women don't realize all of the options that are before them and none of them are easy choices. We're here to help them understand what the risks or consequences or results may be."
Heyward said sponsors make it possible for the public to attend the event and learn more about what the Pregnancy Center does at no charge. "At the end of the evening they will get an opportunity to make a donation to the Pregnancy Center," Heyward said.
Supporters of the center have also arranged for free parking in the Third Avenue Parking Deck the night of the event.
Heyward said the food lines would open at 6:15 p.m.