Friends, family and worship returning to Morrison Campground; public invited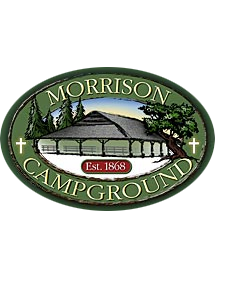 Morrison Campground will kick off its 148th Camp Meeting on Friday, continuing the tradition that began as an after-harvest time of worship for plantation owners and farmers in 1868.
"It's just a really special place where families, friends and the community gather and want to renew friendships, see friends and worship God," Chairman of Trustees Phillip Shepherd said.
The camp meeting will begin at 8 p.m. Friday and continue to July 24, Shepherd said.
"Some of these families have traditionally … gone for generation after generation," he added. "It's a time to gather for religious service … and renew our spirits."
The public is welcome to attend the daily services at 11 a.m. and 8 p.m., starting Saturday and running through the morning of July 24. The free Vacation Bible School for ages 4 to 12 runs from Monday to July 22, and will be held from 10:30 a.m. to noon on those days.
Vacation Bible School students will perform songs and speak about what they learn throughout the week during a performance at 7:30 p.m. July 22.
Pastors slated to speak are the Rev. Johnny Foster of East Cobb Baptist Church in Marietta, the Rev. Robert Brown of Rome First United Methodist Church, the Rev. Gil Watson of Northside United Methodist Church in Atlanta, and the Rev. Mike Garrett of Dykes Creek Baptist Church in Rome.
The Duke Baggett Band will perform Christian folk music on Saturday, and Garrett and the choir of Dykes Creek Baptist Church will lead the service at 7:30 p.m. Wednesday with music.
An activity day complete with waterslides will be from 1 to 3 p.m. July 23, and is open to the public as well.