Ex-baseball player Dravecky to speak at Prayer Breakfast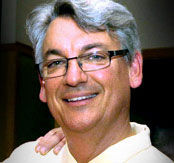 The Rome Christian Counseling and Education Ministries announces the Rome Leadership Prayer Breakfast will take place May 5 at The Forum.
The free event coincides with the National Day of Prayer.
The keynote speaker will be former Major League Baseball player and cancer survivor Dave Dravecky.
Dr. Toby Morgan, a retired doctor, will also be awarded the Hugh Burnes Christian Service Award. Burnes was instrumental in starting the annual breakfast
Doors will open at 6:30 a.m., and the program will begin at 7 a.m. and end at 8:30 a.m.
Dravecky pitched for the San Diego Padres and appeared in the 1984 World Series.
He later pitched for the San Francisco Giants, but after only a season was diagnosed with cancer and had to undergo surgery to remove part of his deltoid muscle.
He was able to pitch again, but in his second game after his comeback with the Giants, his arm snapped while he was pitching.
The cancer had returned and eventually his arm and shoulder were amputated.
Before Dravecky's last game, a teammate told him that his comeback to baseball was not the miracle; the miracle was his salvation and that God might just be giving him a platform through baseball to share his faith.
Although the event is free, reservations are required. Breakfast will be served by Chick-fil-A.
Complimentary tickets are available before May 2 at Chick-fil-A Dwarf House, Doug's Deli Downtown, Duffy's Deli, Honeymoon Bakery, sweetFrog, Swift & Finch, and Winslette Pharmacy.