DuVall assumes pulpit at First Baptist this Sunday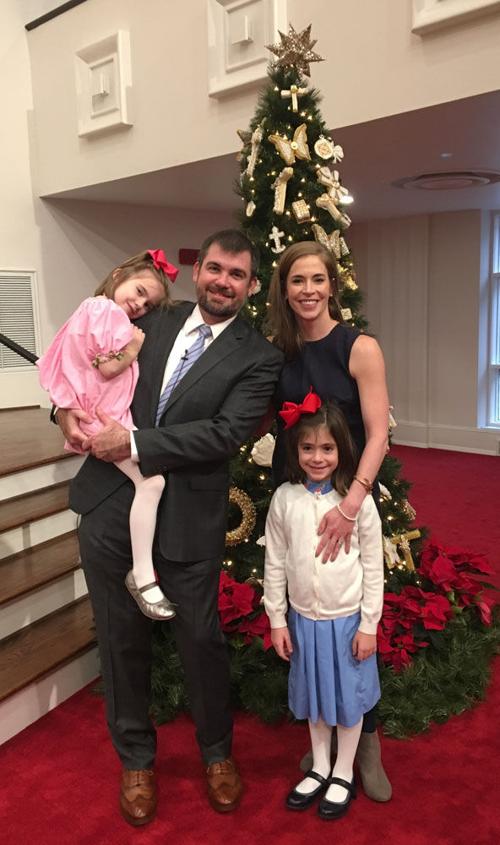 Matt DuVall, the new pastor at First Baptist Church of Rome, has hit the ground running since assuming his new post at the first of the year.
Before he preaches his first official sermon Sunday, he will already have two funerals under his belt.
"It's always easier when you have had a long-term relationship," DuVall said. He had known Dr. Bob Cates for a period of time before his death.
DuVall will join the church's retired pastor Joel Snider today for the funeral service of Kenneth Edward Hill.
"The great thing is that coming into a church that has a fantastic staff already in place, I'm not doing anything by myself," DuVall said. "Their insight is such a help."
While preparing for his first sermon Sunday, DuVall said he has had to start the process of prioritizing his time around the emergencies that inevitably come up.
He said the first thing he intends to make clear to the congregation is what connected him and drew him to the church in the first place.
DuVall also said he feels compelled to speak briefly about the broad spectrum of beliefs that are "absolute essentials of our Christian faith."
"We need to articulate what the mission energy of this congregation is," he added.
DuVall, who comes to Rome from a post as director of development at McAfee School of Theology at Mercer University, said he brings a narrative preaching style to First Baptist's pulpit.
"I've always loved stories," he said.
DuVall said he looks for ways to find a topical story that can be woven into the context of the Scriptures.
"I want to make sure the story of the Gospel is fresh with us, fresh every day," he concluded.