Ceremony planned outside Partridge today to honor law enforcement, public safety workers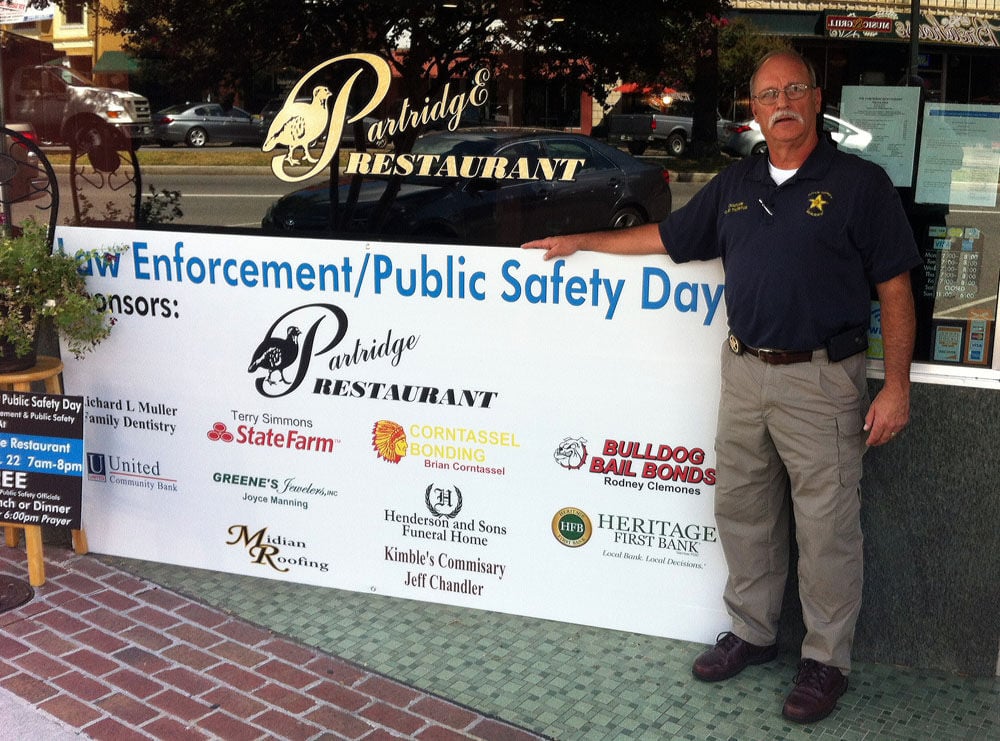 A special ceremony will take place today at 6 p.m. outside The Partridge restaurant on Broad Street to honor law enforcement and public safety officials.
The ceremony will feature the Pledge of Allegiance and the singing of the national anthem by Brent Bailey, son of Rome police Maj. Rodney Bailey.
The Rome-Floyd County Fire Department Honor Guard will present the flag. Brief remarks and prayers will be offered by Gary Diggs of Cross Pointe Community Church in Aragon and the Rev. Mikel Garrett of Dykes Creek Baptist Church.
Officers, both on-duty and off-duty, their spouse and immediate family members will be guests for a free breakfast, lunch or dinner at The Partridge, 330 Broad St., all day today.
"It's just a day to be thankful for law enforcement and public safety officers to recognize what they do for the community," said David Thornton, chaplain for the Floyd County Sheriff's Office.
Thornton said sponsors are covering the cost of the food.