50-Plus & Fabulous, Get Out of the Post-Divorce Doldrums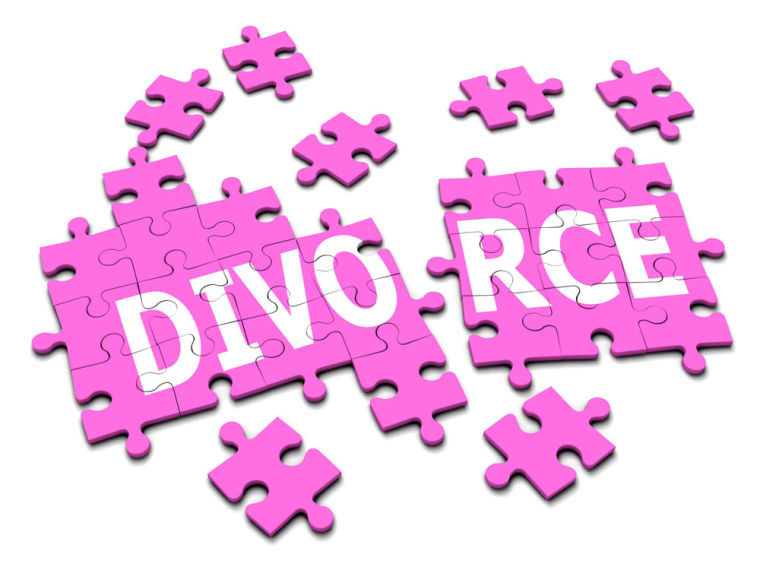 This article originally appeared in Magnolia Magazine's Spring 2014 edition.
Spring is a great time for renewal, reinvigoration and reinvention. It's a time to leave the post-divorce doldrums behind.
You can get stuck in the doldrums after any period of stress like divorce, maybe even anytime after you hit the big 5-0. An area near the equator, the doldrums are famous for diabolical transitions from calm to squalls, with, by one definition, "light, baffling winds." The doldrums can keep a ship stuck. If this sounds like your life, you're not alone.
As any life coach will tell you, anytime is a good time to move forward in your life. With the sun shining a little more and life returning all around us, spring is a really good time to seriously consider taking a few steps to leave the doldrums behind and start smelling the flowers again.
Change is different for everyone. Some of my suggestions may float your boat, others may not. Some will trigger thoughts of things you might like to try. To see big changes in your life, you can start by trying something new.
Start the change now by "actively" reading this column. That is, when you think of something you might like to try, be active; jot it down, circle it, put it in your phone, or do whatever you do to remember things.
Step Outside Your Comfort Zone
Whether it's taking a yoga class, learning to belly dance, biking through Tuscany or enrolling in a financial planning class, do something different. It can be a little different, or a lot different.
By definition, stepping outside your comfort zone challenges you in a positive way. It helps jump start the change process. You will tap into courage you probably forgot you had. Courage is good for reinvention.
Expand Your Social Network
You'll notice my suggestions for stepping out of your comfort zone all involve being around new people. New people bring new perspectives.
When we're stuck in the doldrums of divorce, marriage or singledom, important people sometimes drift away from us. Another way to widen your circle is to reconnect with people who've drifted out of your life. Choose people who will bring positive energy. They'll reinvigorate and renew you.
Inner space is kind of a woo-woo term for anything that helps you think more clearly and creates more acceptance in your life.
If you're on your own for the first time in a long time, you need to be able to think clearly and calmly. All the decision-making is now completely up to you. That can be frightening, but it can also be exhilarating.
You will also want to master the art of acceptance post-divorce. Accepting all the things you cannot change, that didn't go the way you would have liked - and still aren't - is crucial for moving ahead.
Create inner space by meditating, walking in nature, sitting quietly with your herbal tea, pet and a book, through prayer, listening to music or anything else that brings you clarity and peace. Doing things that give you that calm yet energized feeling will help you think more clearly and be more accepting of those baffling winds.
Post-divorce can be a pretty unhappy time, which makes it important to work on happiness. Whenever you're doing something that brings happiness, it decreases that boatload of unhappiness you've been carrying around.
Consider what makes you happy. A lot of the things I've mentioned already are things that make people happy. While the specifics are different for everyone, the basics are the same.
Things that make us happy usually involve some combination of meaningfulness, people and fun. You have to work on your happiness; it doesn't just drop into your lap.
When I ask people what makes them happy, they frequently have to rack their brains to come up with something. This is a great opportunity to figure it out. Singing, dancing, bowling, writing, cleaning? What are the things you like to do that make you smile and give you that satisfied feeling? Part of your reinvention might be to try something new that will bring that feeling.
To do any of the things I'm suggesting, you must carve out some time for yourself. It's not selfish; it's essential. And you know what they say: "If Mama ain't happy, ain't no one gonna be happy." This applies even if you don't have children. Bouncing back from your divorce affects your parents, siblings, co-workers, friends and the people you encounter at the store. It affects everyone you interact with. Time is a requirement for renewal, reinvigoration and reinvention.
You can start with the challenge of getting out of the doldrums. Choose two things you'd like to try this month. Some might be daily things, like journaling or meditating for five minutes. Some might be weekly, like going to a class. Break down things like planning a trip or buying a house into smaller tasks you can schedule. Be relentless in your resolve to dedicate this time to yourself. Use your calendar, your schedule, your phone or a sticky note as a reminder.
Challenge yourself to do these two things during the next month. Stick with them, and don't allow anything to take the wind out of your sails. You will feel yourself getting out of the doldrums. It's not just a spring thing or a post-divorce thing; it's always a great time for renewal and reinvention.
Judith Tutin, PhD, ACC, is a certified life coach and licensed psychologist in Rome who provides services for post-divorce survival, relationships, work-life balance, wellness, and living a happy and fulfilled life. You can connect with her on her website, www.drjudithtutin.com, where you will also find links to her post-divorce and positive psychology blogs. She is currently working on an e-book about post-divorce adjustment.