Merry Christmas: Readers share Christmas memories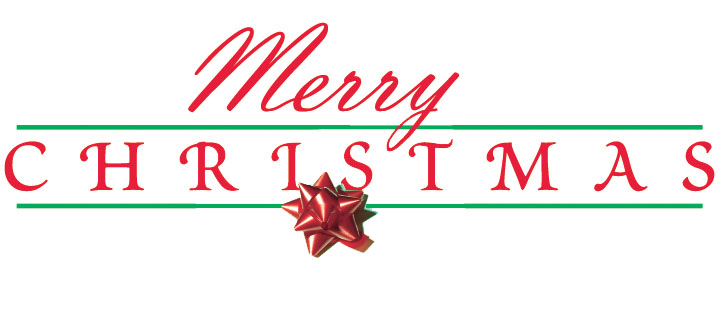 The Rome News-Tribune asked our readers to share their Christmas memories with us. Whether it be a newborn child, a store owner going the extra mile or celebrating Christmas during hard times, our readers shared the moments special to them and those they love.
Chili dog Christmas
My husband and I have always shared the holidays between our parents' homes, trying to keep our family traditions alive while forging new family traditions with our 10-year-old and one and a half year-old children. This usually included Christmas breakfast with his parents and Christmas din-ner with my parents.
The Christmas of 1990, everything went awry.
At 8 a.m. I got the call that my mother-in-law had pneumonia, and had been at the emergency room late Christmas Eve.
At 9 a.m. I got the call that my father was running a fever and having flu symptoms and it probably would not be a good idea to bring the baby to my parents' house.
Having planned to eat breakfast and dinner at their house, I had not bought any holiday food.
No turkey, no ham, no sweet potatoes. As a matter fact the only meal I had all the fixings for was chili dogs and tater tots!
So, I got out the good China, the chafing dish and good flatware then set about preparing our Christmas feast.
That year my husband and I and our son enjoyed chili dog Christmas dinner. He's 37 now but still remembers that chili dog Christmas.
Lynne Reagan Barton
White Christmas in Thailand
My parents were missionaries and we moved to Thailand when I was 4-years-old.
We lived in a very small town named Fang (pronounced Fauhng) on the Thai-Burma border. Thailand is a tropical country, so you can expect 90-degree weather on Christmas Day.
However, in 1999 we woke up to a thick frost covering everything, the world was white. It was the first frost in the locals' recent memory — maybe 20 years. We called it our white Christmas. I've been back in Ameri-ca for almost 10 years now but to this day it's the only white Christmas I've had.
Jesse Burnette
Packing baskets for Trend Mills
One of my favorite memories as a teen was packing baskets for Trend Mills employees. All Trend employees received a Christmas basket com-plete with turkey and ham.
My dad was plant manager at the facility here in Plainville and the bas-kets were packed in the old Plainville School building which has since been demolished. Baskets would be lined up and down the hallway and in the classrooms.
You'd have an assembly line and each person was responsible for a food item. When all was finished the baskets were overflowing with goodies.
They always packed a few extra. My dad and I would then take a few to some needy families in the area.
What fun to see eyes light up — adults as well as children — to the won-derful Christmas basket.
This is the day the Lord hath made. Be glad and rejoice in it,
Pam Treglown
Retired educator, daughter, wife, mother and grandmom
The Plastic Angel
Every year at Christmas when we decorate our Christmas tree, I think of kindergarten and my very first Christmas party. My mother fixed my hair into a long curl pulled up into a ponytail with a pretty blue ribbon to match my dress, and of course, I had a small gift of cookies for the teacher.
I think this was the first Christmas party for all the children. We lived on the "poor" side of town and there was not much money to spend on parties or gifts. Every child was excited when we started playing games with priz-es!
At the last game, which was pin-the-tail-on-the—donkey, I still had not won a prize. The prize was a beautiful angel ornament. Oh, I wanted her so badly!
When the teacher tied a silky scarf around my eyes and asked me, "Can you see?"
All I could think was, "Yes, I can see! I can see! I can win the angel!"
I put my head down and shook it.
Now, being a kindergartner and a first-time cheater, instead of coming close to pinning the tail in the right place I pinned it exactly where it should be.
The teacher untied the scarf and said, "you are exactly right. You won the prize."
I looked at her and knew that she knew I cheated. I wanted the angel so badly. I did not say a word.
Walking home that afternoon, looking at my angel, I wondered why I did not feel happier. My mother thought the angel was beautiful and put her on the Christmas tree, at my eye level, so I could see my wonderful prize.
Every time I looked at the angel, I remembered I cheated to win her. What a relief when the tree came down and the angel was packed away.
Finally, after two children and many years of guilt at Christmas, with tears in my eyes, I got on my knees and talked to God about how I cheated to win a little plastic angel.
Of course, God knew how I felt, and I realized it had taken me a long time to recognize that God's grace had been with me each time I had looked at the angel because I had learned a valuable lesson that I could pass on to Heather and Matthew, my children.
The lesson, cheaters never win.
Cynthia Corley
I lost my sister on December 17 several years ago. I am a born-again Christian, but never knew if she was.
I prayed for many days that God would give me a sign that would ease my heavy heart. Several days after the funeral, I started my car to run some errands.
The radio was on, and the first words of the song that was playing were "I'll be home for Christmas…" I knew then that my sister was in her Heav-enly Home. God had answered my prayer.
Rae Swanson