U.S. Environmental Protection Agency fracking report has few answers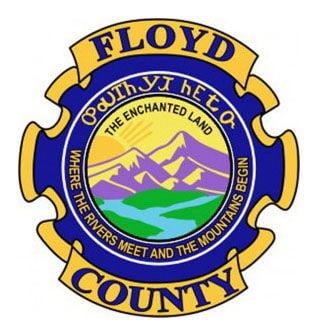 A new report issued Tuesday said fracking poses a risk to drinking water in some circumstances, but a lack of information precludes a definitive statement on how severe the risk is.
A questions surrounding the controversial oil and gas drilling technique led the Floyd County Commission to sign off on a resolution asking state lawmakers to look into tightening Georgia's regulations.
"It could be a problem," Commissioner Rhonda Wallace said Tuesday. "That's why we we're taking this step. We want economic development. We want growth. But we want to make sure it's the right kind."
Currently, state law makes no provisions to notify neighbors, local governments or the general public of exploratory drilling on a property.
The resolution passed Tuesday notes that companies have been buying up mineral rights in the area for about a decade and asks the Georgia General Assembly to "amend existing state laws to better protect Georgia's citizens, waterways, and landscapes ..."
It also wants to ensure local communities retain the ability to enact stricter regulations if necessary.
Commissioner Scotty Hancock said local lawmakers have said they expect action in the 40-day session that begins Jan. 9. He also reiterated that Floyd County's mining ordinance — with zoning, setback and public notice requirements — is one of the toughest in the state.
"The resolution was more to say that everybody else needs to get on board," Hancock said.
The U.S. Environmental Protection Agency spent six years and more than $29 million to determine if hydraulic fracturing — better known as fracking — is safe, as the oil and gas industry claims, or contaminates drinking water, as environmental groups and other critics charge.
"Because of the significant data gaps and uncertainties in the available data, it was not possible to fully characterize the severity of impacts, nor was it possible to calculate or estimate the national frequency of impacts on drinking water resources," the report states.
Fracking involves pumping huge volumes of water, sand and chemicals underground to split open rock formations so oil and gas will flow. The practice has spurred an ongoing energy boom but has raised widespread concerns that it might lead to groundwater contamination, increased air pollution and even earthquakes.
The final report removes a finding from a draft issued last year that said fracking has not caused "widespread, systemic" harm to drinking water in the United States.
Environmentalists cheered the new report as proof that fracking threatens drinking water, while industry groups complained the Obama administration had yielded to political pressure on its way out the door.
Obama supports fracking as part of a wide-ranging energy strategy. An EPA spokeswoman denied any political pressure.
The final report found specific instances where poorly constructed drilling wells or improper wastewater management affected drinking water. Impacts generally occurred near drilling sites and ranged from temporary changes in water quality to rendering private drinking wells unusable, the EPA said.
Congress ordered the report in 2010, as a surge in fracking fueled a nationwide boom in production of oil and natural gas.
Rome and Cave Spring also have approved resolutions, as sought by the Coosa River Basin Initiative, along with Gordon County, Calhoun, Chickamauga, Ringgold, Lyerly, Cedar­town and Chatsworth.
Staff writer Diane Wagner contributed to this report.