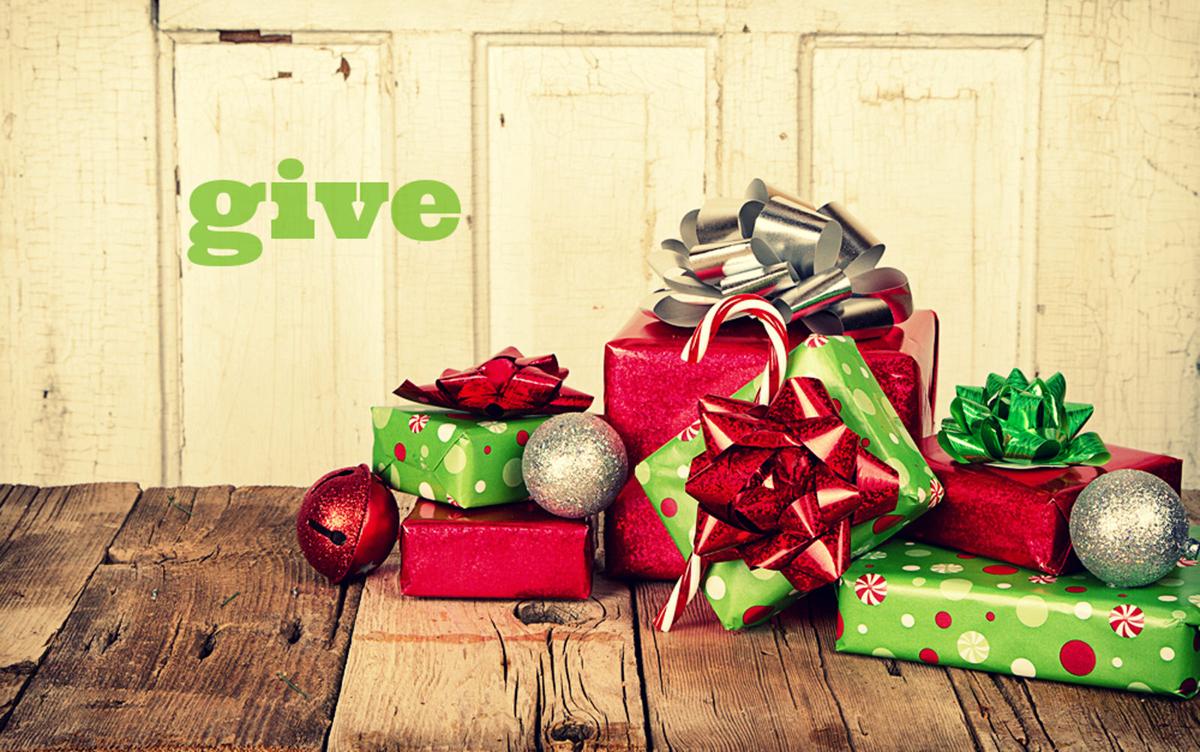 Many Rome and Floyd County residents are looking for ways to give back this holiday season. And there are many in the community who could use a helping hand this time of year.
There are several opportunities to help those less fortunate in our community — from tiny babies to senior adults, and even needy pets.
Here are just a few ways you can help those in need. There are many other great community projects helping the needy this time of year and we encourage you to find the one that speaks to you.
Cheerful Givers
There are 336 children in foster care in Floyd County and Cheerful Givers is a program that allows community residents to provide those kids with some Christmas cheer.
According to Lindsey Howerton, County Director for the Floyd County DFCS office, the Children in the Cheerful Givers program are children who are directly from the Floyd County community and are currently in foster care.
"The children are housed with relatives, with foster homes or in group homes," she said. "They're away from their primary families for Christmas. That's important because it's a chance for our community to get involved to bring some Christmas cheer to these kids. They'll know that someone shopped for them and thought for them and cared about them this Christmas."
To sponsor a child, you can visit online at www.signupgenius.com/go/20f0e48a8a922abf58-cheerful2 to choose a child or children to help. The site has a list of kids, their ages and the things they need and would like. From 6-month-old Isaiah to 14-year-old Derrick and from 10-month-old Mia to 19-year-old David, these foster kids have listed their favorite colors, movies, sports teams, toys and games, clothing sizes and styles in hopes that someone will help make their Christmas a little brighter.
Howerton said while the state reimburses foster families for some expenses, it doesn't provide for absolutely everything. Many of a foster child's expenses come out of the foster families pockets.
There are tiny babies who need diapers and teens who need clothes for school. Some have already been sponsored but there are many who have not.
To sponsor a child, someone just needs to select that child's wish list. Once they've shopped for the child, they should write the child's number on the gifts and leave all gifts unwrapped. The drop off location is Restoration Rome, 1400 Crane St., Monday-Friday, 8 a.m. to 5 p.m., Vargo Orthodontics Monday through Thursday, 8:30 a.m. to 5:30 p.m. or by appointment at Floyd County DFCS located at 450 Riverside Pkwy.
Some sponsors may not want to sponsor a specific child, but businesses, churches and individuals can simply donate in bulk.
Howerton said case managers are adding wish lists to the Cheerful Givers web site daily.
CASA kids
Floyd County Court Appointed Special Advocates is an organization that provides trained and supervised volunteers to advocate for the best interests of abused and neglected children involved in juvenile court proceedings.
CASA has a list of children living with relatives and who do not fall under the Cheerful Givers program. So these children and sibling groups need coats, shoes and clothes. But they'd also like to have a few toys this Christmas.
Sue Lagermann, CASA director, said while relatives can provide the children with lots of love and care, they may not have the financial means to buy new clothes and toys this Christmas."
"These are specific kids who are placed with relatives who won't be getting help through other organizations," Lagermann said.
The children on the CASA list range in age from 2 to 16. They would love art supplies, baseballs, footballs, video games, cars and trains and books.
To sponsor a CASA kid, Rome residents can call 706-235-2272 and request a child to sponsor. They can sponsor a child or a family. After clothes and gifts have been purchased, they can be dropped off at Restoration Rome, 1400 Crane St. between 8:30 a.m. and 4 p.m. CASA will also have an Open House on Dec. 9 from 10:30 a.m. to 12:30 p.m. which Lagermann said would be a great time to bring gifts. The deadline to drop off gifts for CASA kids is Dec. 15.
Toys for Tots
The Marine Toys for Tots program is a national organization that collects toys for needy children.
The Exchange Club of Rome is the local coordinating organization and welcomes the participation of any local group and/or individual in "making the happiness happen."
Greater Rome Toys for Tots provides toys at Christmas for children through the age of 12 in Rome, Cedartown, Rockmart and Summerville who would otherwise not be receiving toys.
To donate or for additional information, call 706-844-4562
or email rometoys@gmail.com.
Helping Pawz. Inc.
The mission of Helping Pawz, Inc., a local nonprofit, is to improve the lives of animals in Rome and Floyd County. They want to educate owners on responsible and humane pet ownership. And they would like to end the cycle of animal overpopulation by reducing the financial burden of spay and neuter costs on local families.
Helping Pawz is not a rescue or a shelter. The group's founder and volunteers go out into the Rome community helping pet owners take better care of their animals by providing food, shelter, collars and sometimes even medication to animals whose owners may not be able to afford those things.
The winter is especially hard on many of these animals who must stay outdoors and need food, warmth and shelter.
The Helping Pawz wish list includes six foot outdoor kennels, four new tires for the van that volunteers take into the community, new or gently used dog houses, gift cards to Lowes or Home Depot to purchase hay, bags of cedar from Walmart, dog and cat food as well as account credits at Culbreth Carr Watson Animal Clinic for veterinary services to the animals.
Donations can be made to Helping Pawz Inc., 20 Hickory St., Rome, Ga. 30161 or for additional information, email helpingpawzinc@gmail.com or search "Helping Pawz INC" on Facebook.
Open Door Home
The Open Door Children's Home provides for the needs of the dependent, neglected and/or abused children of Northwest Georgia.
For confidentiality reasons, the names of children aren't provided for people to sponsor but the Open Door Home has given each child a wish list and using that information, they've created a big Amazon.com wish list which includes specific clothes, shoes, toys and other items the kids need.
The items on the list have already been picked out for specific children including their preferred size, color, etc. When someone purchases that item it is shipped directly to the Open Door Home.
The link to the Amazon wish list can be found at the organization's Facebook page by searching "Open Door Children's Home."
Donations of gift cards to major department stores and other local stores are also appreciated and can be mailed to P.O. Box 2367, Rome, GA 30164. Or call 706-232-6662.
Sheriff's Santa for Seniors
Sheriff's Santa for Seniors was started 11 years ago by K9 officer Jimmy Allred with the Floyd County Sheriff's Office. The program provides Christmas presents for local senior adults who may be alone or without their family and friends during the holiday season. Nine years ago, Rome-Floyd Parks and Recreation partnered with the sheriff's office to help identify seniors and expand the program.
Eligibility is not income-based. So far, the program has received the names of 155 seniors this year. These seniors reside alone in their own home or in a nursing home or assisted living facility and are nominated for the program.
Rome residents can sponsor a senior ($40 per senior) by emailing bryantt@floydcountyga.org or by calling 706-252-6427. They'll be provided with the name of the senior and their wish list. Gifts can be dropped off at the Charles C. Parker Center for Active Adults at Etowah Park. Staff from the sheriff's office will deliver the presents to the seniors.
Program volunteers will also be picking a day to do a mass delivery of presents and anyone wishing to help can call the number listed above to volunteer.
"If readers know of any local seniors who live alone and will not be getting any Christmas presents this year, please call or email and let us know about it," said program coordinator Tammy Bryant. "Technically the deadline has passed to accept nominations for the program but we really don't want any seniors to go without a Christmas present this year so please let us know as soon as possible."