Shorter University presents Kim and Jordan-Miller recital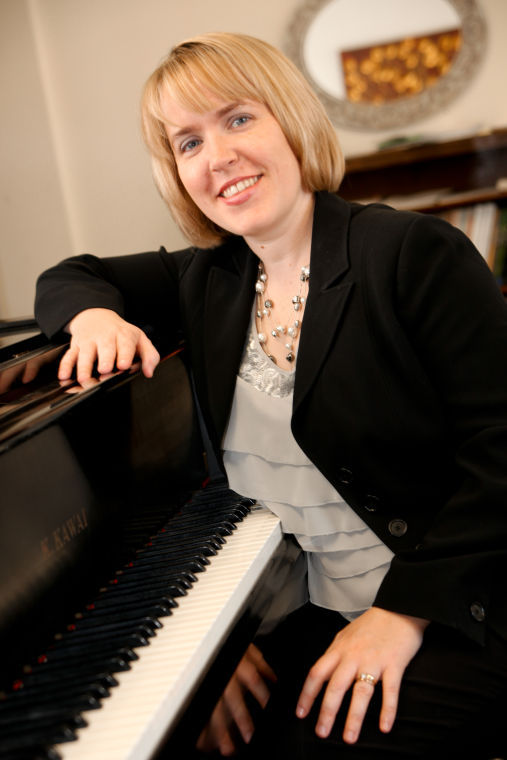 Rome, Ga. — Pianists Dr. Howard Kim and Dr. Rebekah Jordan-Miller will present a recital at Shorter University on Monday, Jan. 27 at 7:30 p.m. in Brookes Chapel.
Kim was awarded the Performer's Certificate while completing the Master of Music and Doctor of Musical Arts degrees in Piano Performance and Literature under the tutelage of Rebecca Penneys at the Eastman School of Music. Kim has won numerous awards and honors and has performed in California, New York, Florida, North Carolina, and Canada. He is currently associate professor of piano at Anderson University in South Carolina.
In 2001, Jordan-Miller graduated with a bachelor's degree in piano performance from the Eastman School of Music. She completed a master's degree in Music Criticism from McMaster University in June 2003. Jordan-Miller completed her doctoral studies in piano performance and pedagogy at the University of Oklahoma. Jordan-Miller is an assistant professor of music at Shorter University, where she teaches piano and piano pedagogy.
Jordan-Miller and Kim have worked together since 2001, performing four-hand piano repertoire across the United States and Canada. Their performances are filled with both exquisite duet repertoire and slapstick humor, guaranteed to entertain audiences of all ages. "We make a great pair, because we really complement each other. He has so much freedom and humor in his music," said Jordan-Miller.
"Our program is super diverse, nothing is super long, and it is super fun," said Jordan-Miller. The duo's program will include a series of Spanish dances, waltzes, jazz, and classical music.
"I hope the audience is entertained, inspired, but especially that they come away with an unforgettable experience," said Kim.
The performance is free and open to the public.