Shorter theater presents spring musical 'Tuck Everlasting'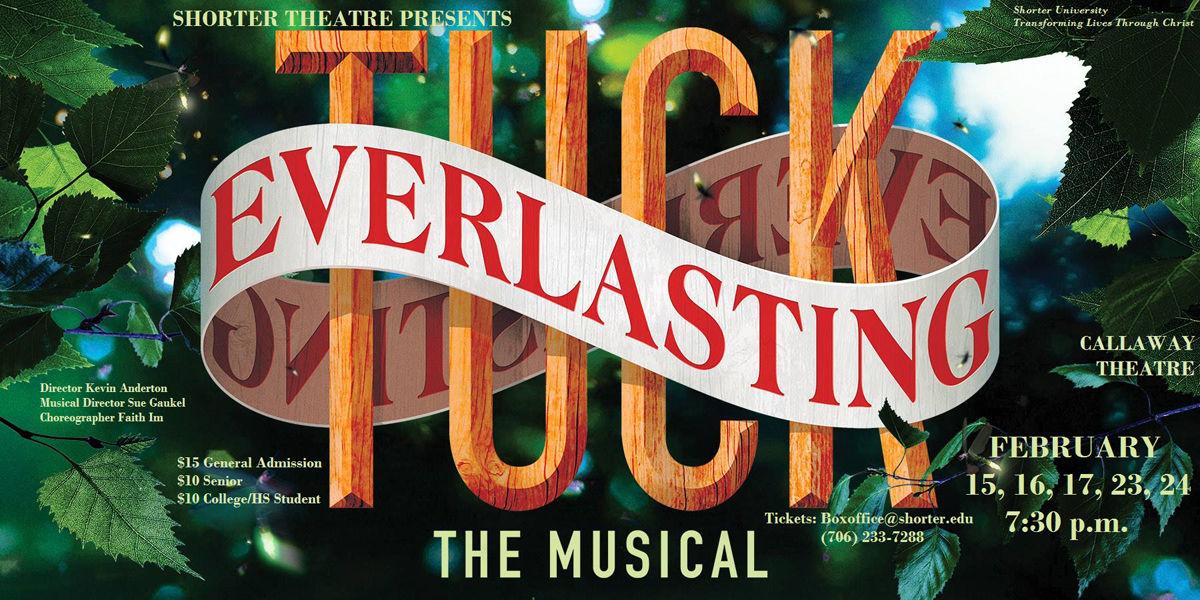 Shorter University Theatre will present its spring musical "Tuck Everlasting," Feb. 15-17, and Feb. 23-24, in the Callaway Theatre.
All shows will begin at 7:30 p.m.
"Tuck Everlasting" is a musical adapted from the American children's novel by Natalie Babbitt. The musical tells the story of Winnie Foster, who yearns for a life of adventure beyond her white picket fence, but not until she becomes unexpectedly entwined with the Tuck Family, does she get more than she could have imagined after she learns of the Tucks' unending youth.
As the storyline unfolds, Winnie faces an extraordinary choice: return to a normal life or continue with the Tucks and have eternity on earth.
 "I think the great idea behind this musical, and ultimately the book, is its questions about life and death and how we shall embrace or fear them," said the show's director Kevin Anderton, assistant professor of theater and director of theatre at Shorter.
 The cast includes Jessica Bohler as Winnie Foster, Aric Bunch as Constable Joe, Jude Clance as Thomas, Elizabeth J. Drake as Nana, Alex Givens as Hugo Jackman, Sydney Hillman as Mae Tuck, Quinten Hopkins as Angus Tuck, Noah Hunt as Man in Yellow Suit, Blaise Phillips as Miles Tuck, Abbey Poole as Betsy Foster, and Asa Stallings as Jesse Tuck.
General Admission is $15, senior and student tickets are $10, and Shorter students get in free with student ID. Tickets are available through Shorter University's box office at 706-233-7288 or by email at boxoffice@shorter.edu.