Rome Symphony Orchestra and Peach State Opera present 'Cinderella' Feb. 24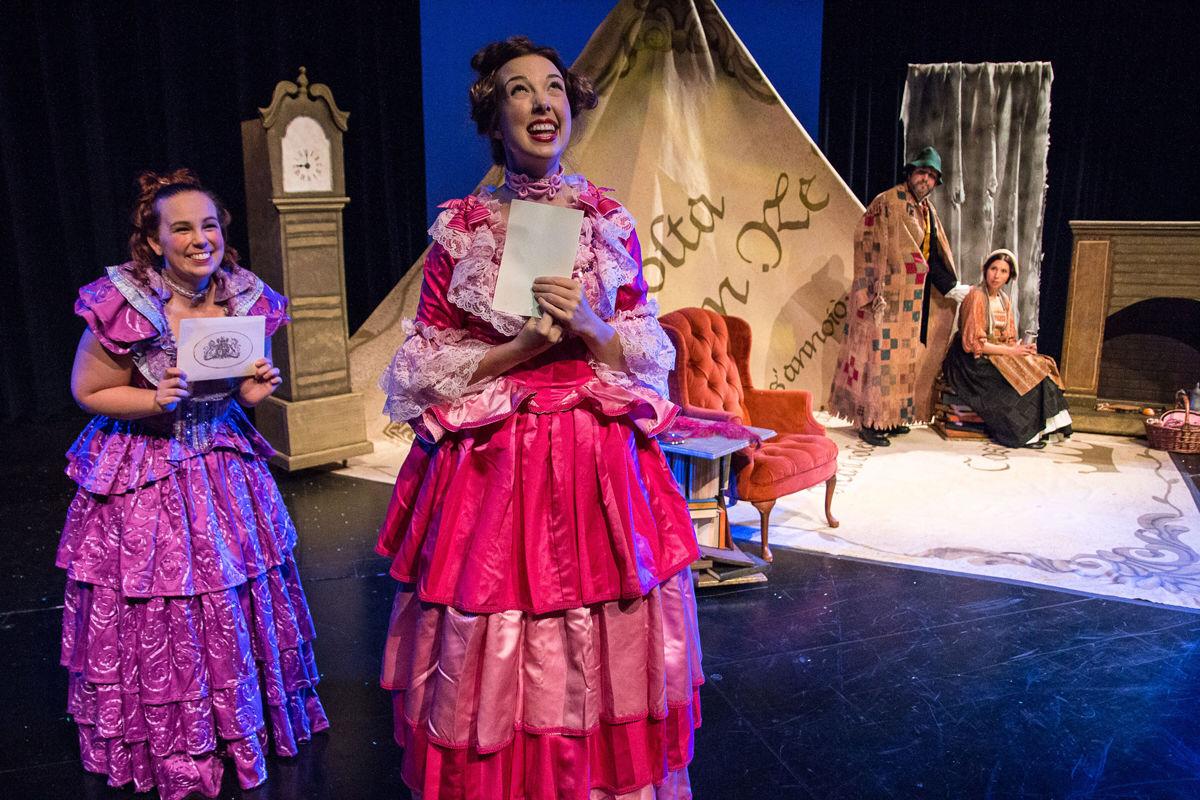 The Rome Symphony Orchestra will present Rossini's "Cinderella" on Feb. 24 at the Rome City Auditorium.
There's no glass slipper, but a magic bracelet instead. There's also a wicked step father and a mysterious magician, a ball, a magical spell, a handsome prince, and happily ever after.
The RSO has teamed up with Peach State Opera, a professional touring company, to present Rossini's "Cinderella," a fun and charming take on the classic fairy tale by one of Italy's masters of opera. And it's in English.
The audience-friendly nature of the Peach State Opera's productions makes opera fun and accessible to young and old alike, combining voices, musicianship, staging and costumes.
Aside from being accompanied by piano and a string quintet, this production includes a unique experience for local singers to participate live in the opera as a chorus of servants.
Under the direction of local vocal and acting coach, Julie Bearden Carver, the chorus includes; Mark Bost, Denise Cheek Brown, Andy Calvert, Dagmar Schmidt Carlton, Isabella Carlton, Avery Harris, Unita Harris, Emily Hill, and Ryan Kingsley, who have been rehearsing and learning staging and choreography.
A special experience for young people includes a preshow activity center sponsored by the RSO Education Committee, where young music lovers can learn about opera, color, and make magical items to wear to the concert.
Guests can wear a fairy tale inspired costume or gown to receive a complimentary ticket. Children also receive a complimentary ticket. There will be a costume parade at intermission.
The Peach State Opera Company, now in its 8th season, consists of paid professional staff and performers from all over the United States who audition and tour each season with the company. Based in Decatur, PSO has received many awards and wide praise for its fun approach and educational outreach in its mission to bring opera to rural southern communities. This production has enjoyed more than 20 performance tours throughout the south.
Adult appreciators of opera can support the RSO by attending the Concerts & Cocktails series on Feb. 22, at 5:30 p.m., hosted by Harvest Moon Café. Mix and mingle with members of the opera company, and enjoy live music performed by the Cinderella Servants Chorus.
Admission is $20 and includes complimentary cocktail and appetizers.
Tickets to "Cinderella" are available at Kroger, Living & Giving, Merry Bee Gallery, Rome Visitors Center as well as online at www.romesymphony.org or by calling 706-291-7967.