Roman Rumble 5k and Health Walk takes place Sept. 15, registration open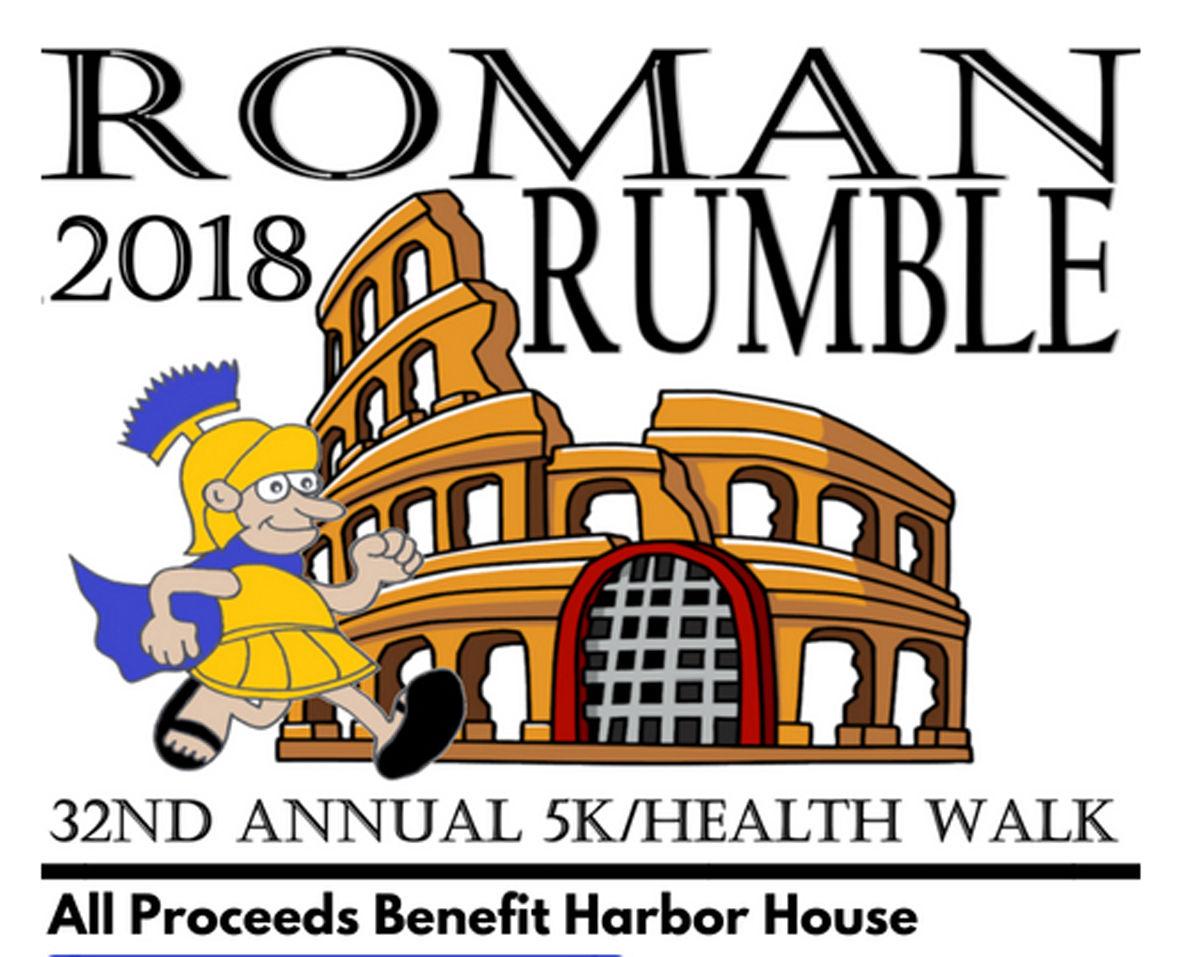 Rome residents who want a fitness challenge or just want to support a local non-profit (or both) can now sign up for the 32nd Annual Roman Rumble 5k and Health Walk.
The annual event is one of the longest running events of its kind and benefits Harbor House Child Advocacy Center which serves Floyd and Polk Counties. The organization has been providing children of sexual and physical abuse a safe place for them to come and tell their story of abuse. Harbor House's mission is to provide a safe and caring place to evaluate the child.
"Harbor House uses the funds raised to provide in-house counseling, which is free for children of abuse, implement safety programs for schools, to provide a child-friendly environment and help us continue our day to day operations," said Harbor House executive director Joe Costolnick. "The Roman Rumble is a staple event for Harbor Hosue that we rely on annually and we are once again asking the community to come together and support us.
The Roman Rumble will take place along a paved path at Ridge Ferry Park on Sept. 15. Registration is $25 and can be done online by visiting www.Active.com and searching "Roman Rumble."
There are also sponsorship opportunities for local and area businesses and individuals. Call 706-235-5427 for sponsorship information.