Residential household hazardous waste and electronics collection event on Saturday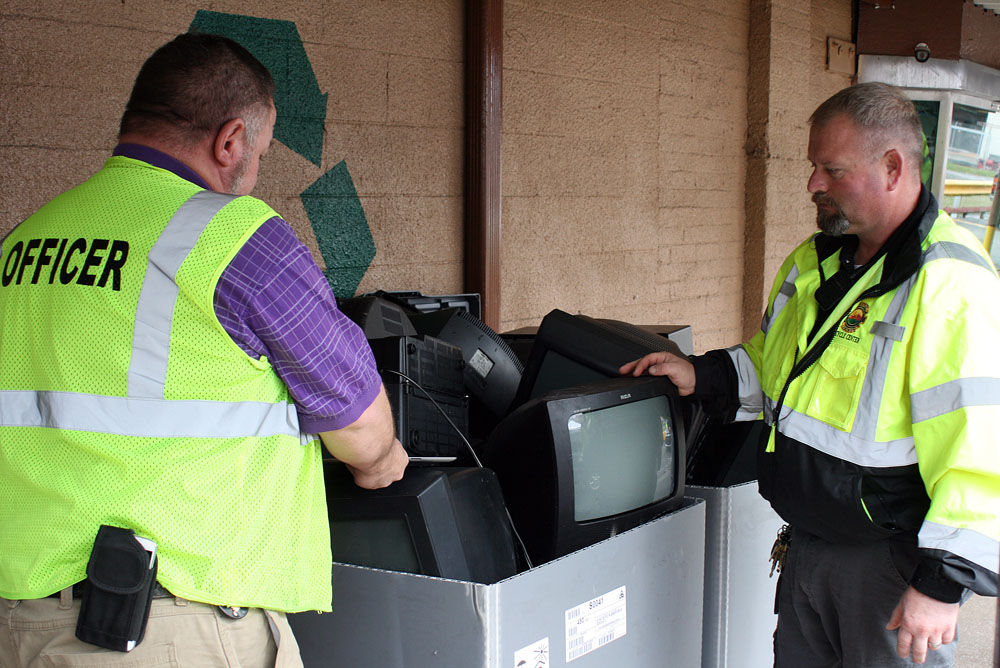 The Rome-Floyd Recycling Center is hosting a free collection event this Saturday at the Center from 9 a.m. – 3 p.m. We will accept household hazardous waste and electronics to dispose of responsibly and help keep this material out of our landfill.
According to Michael Skeen, Director of Public Works for Floyd County, we will accept 'any liquid that you would not like to drink'. Typically, materials collected mostly include paint and motor oil, but can include herbicides, pesticides, and batteries. 'If you just dump this stuff out, it can easily get into our ground water', Skeen added.
In addition to HHW, we will collect electronics which includes TVs and Computers.
You need to have an appointment. Please call the Center at 706-291-5266 during business hours before 5 pm on Friday to schedule an appointment.