Olympic Games exhibit coming to Darlington School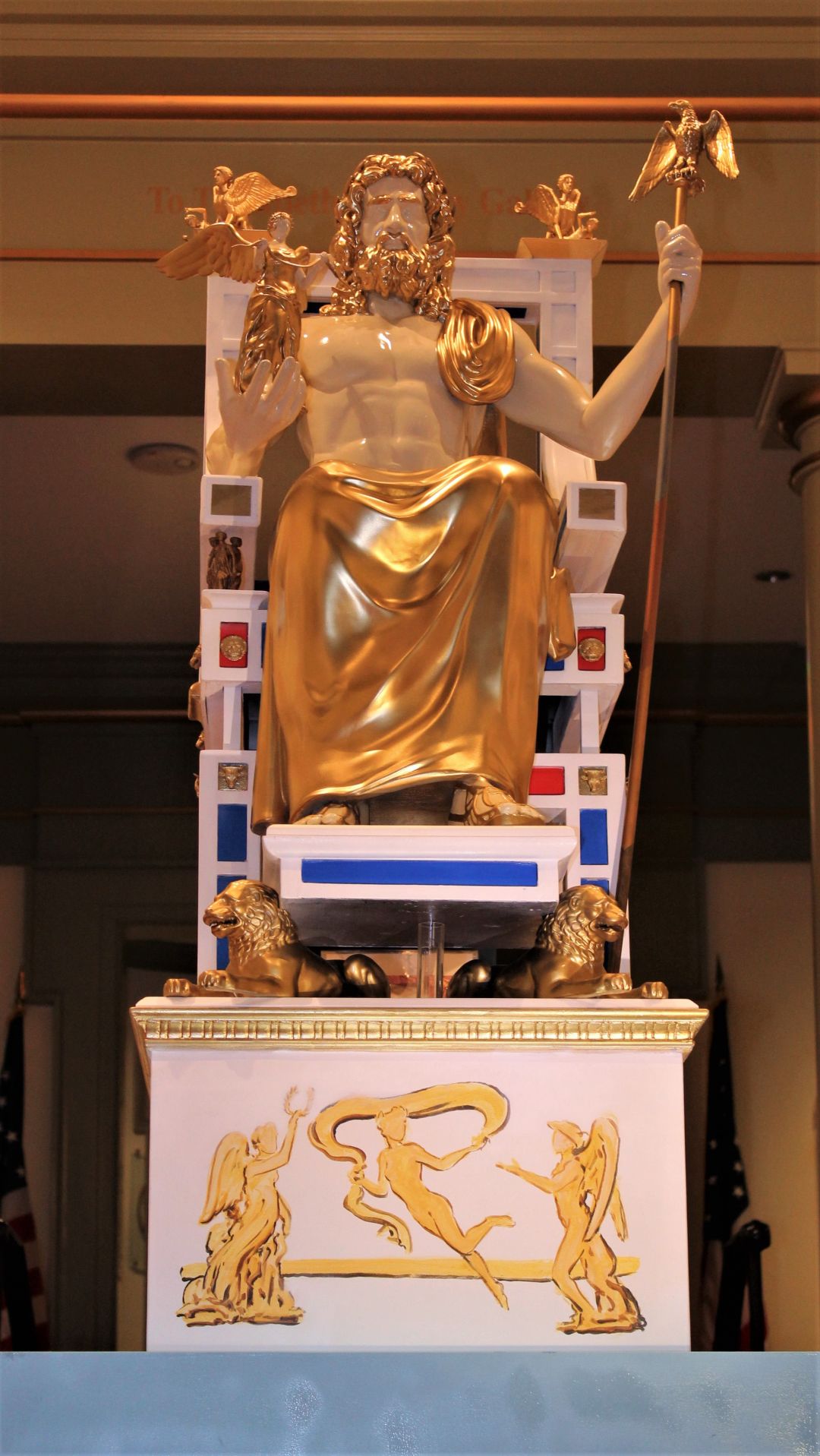 Darlington School is pleased to partner with Synovus, Millennium Gate Museum, Hearst Castle, Michael C. Carlos Museum and Oglethorpe University to bring The Games: Ancient Olympia to Atlanta to Rio exhibit to Darlington's McCallie-Kennedy Library Jan. 10 through March 3.
"We are excited to be able to host such a monumental and educational exhibition here in Rome and especially at Darlington," said Layton Roberts ('82), a member of Darlington's Alumni Council as well as the Board of Directors for the National Monuments Foundation and the Millennium Gate Museum.
"This is the same partnership that brought the Winston Churchill exhibition to Berry College last year. In light of the support and success of that exhibit, bringing another opportunity to Rome and to an educational institution with the caliber of Darlington felt like a great fit for the Millennium Gate Museum.
"A key feature of the exhibit is a 3D replica of one of the seven wonders of the Ancient World, the Statue of Zeus at Olympia which was designed by Phidias. The original statue was 43 feet tall, based on a wooden frame, and had ivory plates and golden panels and endured almost 800 years before being moved or destroyed under unknown circumstances. The 3D replica of Zeus stands 6 feet tall and was created with an industrial 3D printer made by Stratasys, which created the sculpture in layers from the bottom up.
"Historic preservation requires great attention to detail and accuracy which 3D printing now provides. History does not simply endure," said Rodney Mims Cook Jr., founder and president of the National Monuments Foundation, an organization that is responsible for the design and construction of the Millennium Gate Museum in Atlanta. "Our shared human cultural values are under attack by barbarians such as ISIS in Syria and Iraq, or the Taliban in Afghanistan. 3D printing creates a new paradigm which the world has never seen before. The world's cultural leaders must rise to embrace this fledgling, but emerging technology as a bulwark against emerging barbarism. If these nihilists knew that technology can immediately rebuild destroyed patrimony, exactly as it was, sans age, maybe it would preclude some of this destruction. This exhibition is dedicated in memory of Khaled al-Asaad, head of antiquities for Palmyra, and other scholars executed while protecting global patrimony."
The Games: Ancient Olympia to Atlanta to Rio features Ancient Greek artifacts, many of which exceed 2,500 years of age, that tell the history of the Olympic Games and Ancient Olympia, athletic competition, and Greek mythology and politics. It also examines the impact the modern Olympics has had on some of its host cities, including Atlanta.
"Our Creative Technologies and Design Thinking class is creating interactive tours of the exhibit which utilize QR Codes," said Rebekah Kinney, technology integration coordinator for Darlington. "Students and will bring their devices as they tour the exhibit, scan the QR Code and additional information and videos related to the artifact will be available for them to view."
Admission to the exhibition is free and open to the public on Tuesdays and Thursdays from 4:30 to 6 p.m. beginning Jan. 10. Groups interested in scheduling tours of the exhibition may contact Melinda Holmes at meholmes@darlingtonschool.org or by calling 706-236-0465.