Memoirs of an International Diva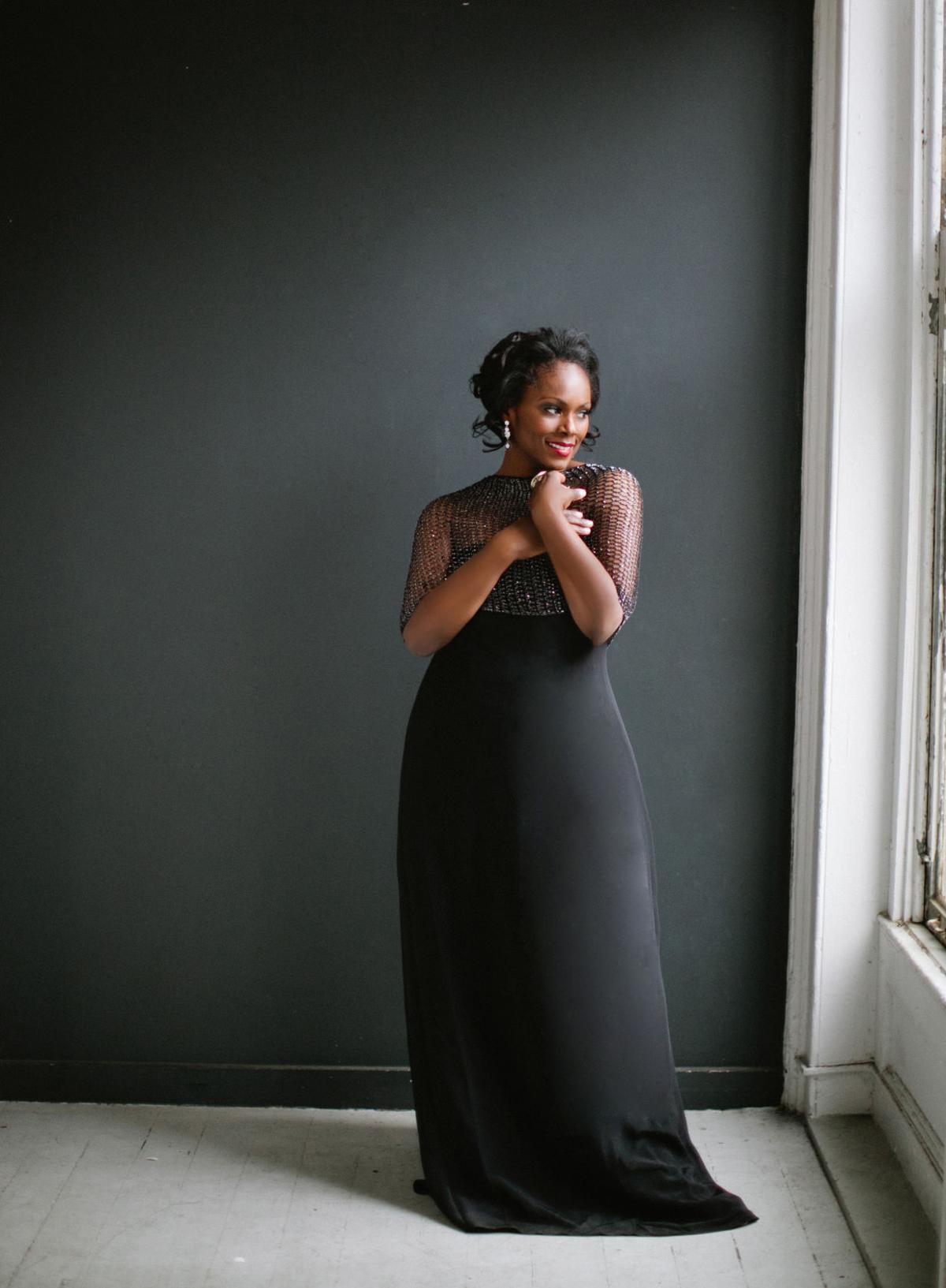 Indra Thomas shares her time between teaching at Shorter University and belting out notes in some of the most famous opera houses around the world.
Thomas is an opera singer. She studied at Shorter College and has traveled the world to international acclaim. She's considered one of the foremost Aidas in the world today, and has appeared at many of the world's great opera houses such as the Metropolitan Opera and the Vienna State Opera. She has appeared with top orchestras including the New York Philharmonic, the London Symphony, and Leipzig's Gewandhaus Orchestra. Her debut at Carnegie Hall in "Messa di Requiem" by Verdi received excellent public and critical acclaim. She has a particular affinity for Verdi roles, her signature ones being in "Aida," "Il Trovatore," "Un Ballo in Maschera," "Don Carlo" and "Otello" – as well as the Requiem, her favorite Verdi work.
And she does all this while being a professor of music-voice at Shorter.
"I do still perform and I teach full time," Thomas said. "I perform a little less than I have normally been doing but I find a balance between the two."
She's currently preparing for an upcoming concert at the DeSoto Theatre — one that will showcase a variety of operatic styles and an eclectic mix of pieces — giving local audiences a unique opportunity to experience opera in a way most cannot (and many for the very first time).
"I'll be performing one of my favorite arias, "Pace, Pace Mio Dio" from the opera "La Forza Del Destino" by Verdi," Thomas said. "I love Strauss so I'm singing a couple of his pieces as well as Gershin, and a few French pieces."
She said she enjoys singing spirituals as well and those will be added to the program, offering a variety of pieces that most people would never be able to experience in a single performance.
"I angst over every recital I give," Thomas said. "One of my questions is what will interest the audience. I always go back to the idea that if I enjoy it and I show that and sing it that way, then the audience will enjoy it too. I've chosen pieces that I like to sing, pieces — classical, lighthearted and spiritual — that have a special place in my heart. I hope that comes across to the audience and they love them as well."
But how does an opera singer in Rome, Georgia land a role to perform in some of the famous opera houses in Europe?
"One thing most people in the business have is a booking agent," Thomas said. "They make calls to show producers and book you or they'll book you an audition. At other times, people call asking specifically for you to take a role. Some people call me directly about a role. It all depends on the show."
But no matter if she's performing at a famous opera house in Istanbul, or a small church in Georgia, Thomas treats each performance the same.
"It doesn't matter if it's a role in a big production or a concert or a private function, I have to practice," she said. "As soon as you get the part, you get the music immediately and start practicing. We (she and pianist Sandra Lutters) have to get to a point where my voice and mind and body know the songs and the music so that the performance seems effortless on stage."
Thomas must schedule her own voice coaching and has set several days aside just for practicing for the upcoming concert at the DeSoto Theatre on Sept. 24. The concert, "Memoirs of an International Diva," will open the Historic DeSoto Theatre Foundation's 2017-2018 season and is presented by Heritage First Bank. It's part of the Parker Fibernet Concert Series at the DeSoto.
Thomas is perhaps best known for her Aida in the one of the most famous operas by Italian composer Guiseppe Verdi. She'll be performing an aria from that iconic opera during the DeSoto concert and said when performing as Aida across the globe, there's a lot of pressure that comes with such a well known role.
The opera tells the story of a Nubian princess, Aida, who has been captured by the Egyptians. An Egyptian military commander, Radames, struggles to choose between his love for her and his loyalty to the Pharaoh.
"There's a lot of pressure in a role like that," Thomas said. "Aida is one of the biggest operas out there from production to vocals. The characters are way bigger than the simple humans we are. There's a lot of pressure there, especially for the main role because you feel like you have to carry the show. You have to build up the stamina and grit to carry the show for several performances."
But she loves the challenge of a role like that. Thomas remembers two particular performances of Aida — in Orange, France and again in Bregenz, Austria — both outdoor performances which seemed magical at the time.
She hopes to share moments like that with a Floyd County audience on Sept. 24.
The concert will benefit the Historic DeSoto Theatre Foundation and organizers say it's a special one for Romans who have known Thomas from her years at Shorter and First Presbyterian Church and who have followed her career through the years.
"We feel privileged to sponsor Indra Thomas' performance at the DeSoto Theatre stage for a can't miss event for our community," said Ryan Earnest, president of Heritage First Bank. "Our bank has been honored to partner with the Historic DeSoto Theatre Foundation in bringing a higher caliber of talent to our area for the past three years and this one is no exception."
Tickets for the Indra Thomas concert are available online at historicdesototheatre.org or by calling 706-591-8377. General admission tickets will be sold at all Heritage First Bank branches until sold out. Prices are $17 for general admission, $37 for reserved seating, and $77 for VIP tickets which include reserved-area seating and the "Meet and Greet" Patron Party at 6 p.m. at the Heritage First Bank Headquarters on Broad Street.