4L Rodeo returns to Summerville Friday and Saturday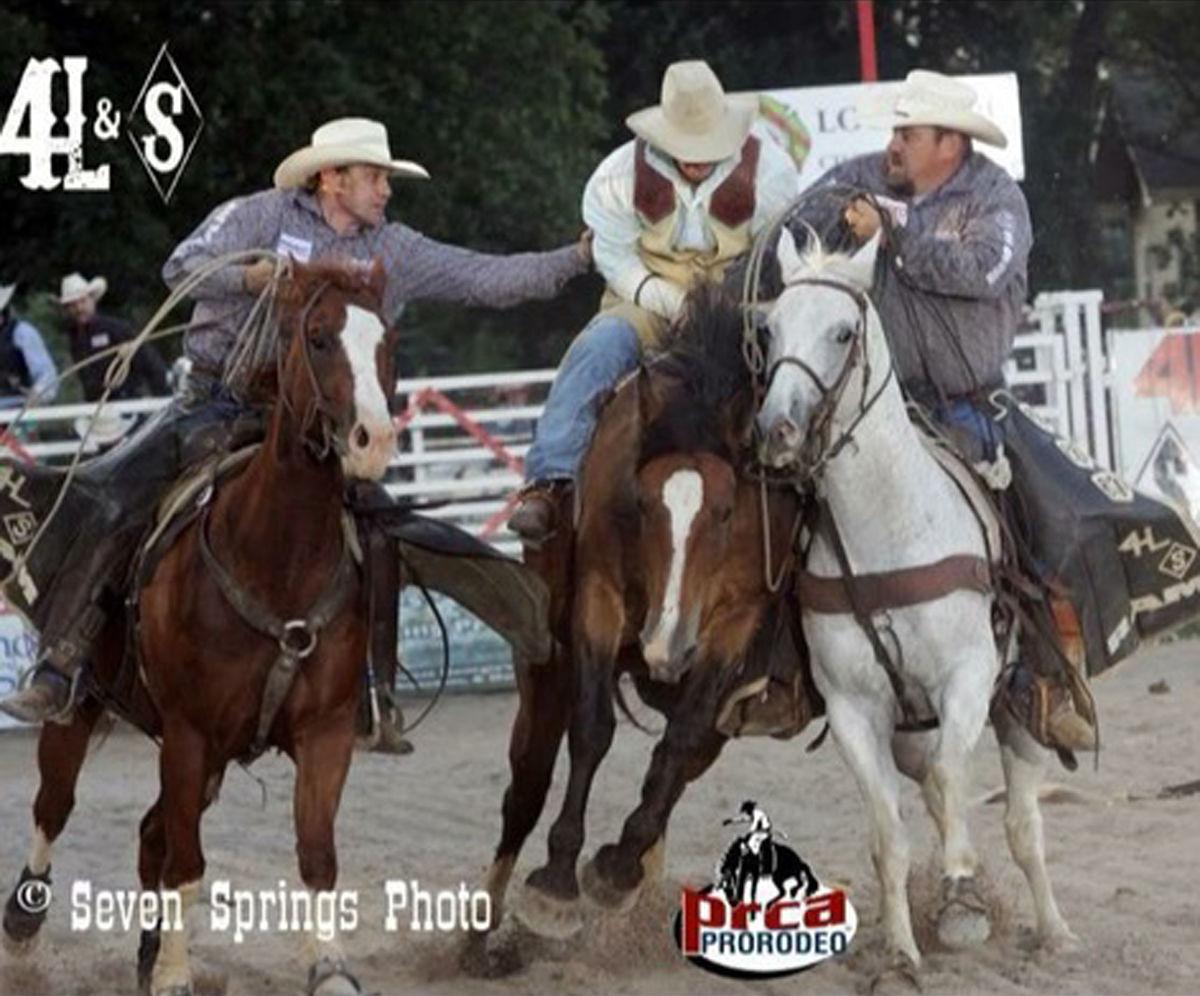 For many rodeo spectators there are two cowboys in the arena that go unnoticed, but to Rough Stock contestants they are lifeguards on horseback. This team of cowboys, known as pickup men, are crucial to keeping athletes (two and four legged kinds) safe. It's the job of the pickup men to help contestants safely to the ground after the eight-second ride is over and to get the bucking horse taken care of as well.
These skills will be on display at the 4L Rodeo which takes place Friday and Saturday at the Lowerys' covered arena located on Farmersville Road, just off Highway 27 south of Summerville.
This weekend's rodeo will showcase the skills of 4L Rodeo's pickup men, Ross Lowry and Jason King.
Lowry has been picking up for family business for as long as he can remember. He's an accomplished team roper and all-around hand. For many years he and his Dad, Charlie Lowry, worked as a team but when King joined the family he stepped in to fill the other side of the pickup man team and let his father-in-law slow down a little.
In 2017 King was voted as one of the pickup men for the PRCA Southeastern Circuit.
Gates open at 6 p.m. on Friday and Saturday, with the rodeo beginning at 8 p.m. For those who arrive early, there will be food available as well as pony rides, a mechanical bull and bouncy houses for the kids. The event will take place rain or shine in the covered arena.
Advance tickets are $12 for adults and $7 for children 6-11, and can be purchased at West Express, University Chrysler Dodge Jeep Ram of Rome and United Community Bank on Martha Berry Highway. Admission at the gate is $15 for adults, and $ for children 6-11. Kids 5 and under enter free.
For additional information, visit online at www.4Lrodeo.com or search "4 L Rodeo" on Facebook.