'It's a Wonderful Life' to be performed on stage, broadcast on the radio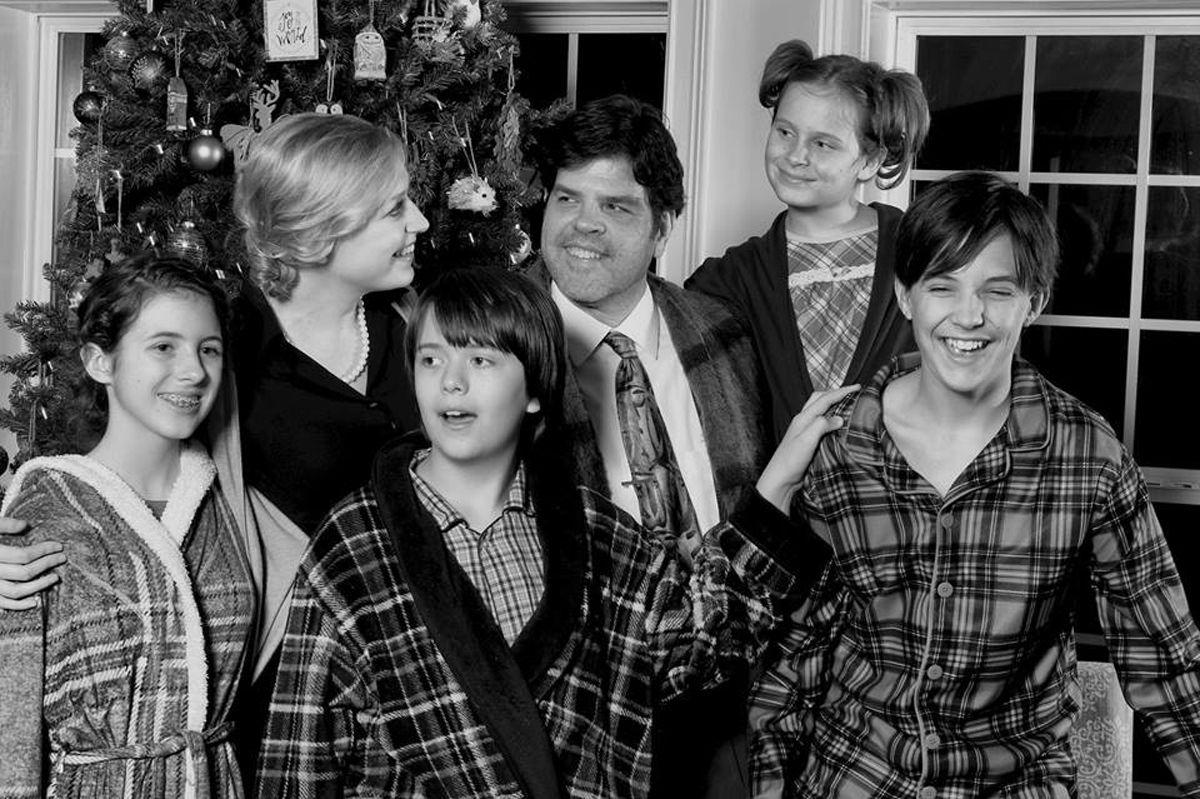 Rome audiences can enjoy the heartwarming classic holiday story "It's a Wonderful Life" on Friday at the DeSoto Theatre.
But they can also enjoy the show from the comfort of their own homes since it'll be broadcast on the radio.
In the beloved story, Georgia Bailey, a native of Bedford Falls, grows up having big dreams and big ideas in a small town. With a penchant for travel, George is determined to see the world, but a series of events finds him running the Bailey Building and Loan and married to Mary Hatch.. and still in Bedford Falls.
After a financial disaster, George wishes he had never been born. Clarence, an angel, is sent to earth to make George's wish come true. But George starts realizing how different things would be if he was never there.
The show will begin at 8 p.m. on Friday at the DeSoto Theatre. But while area residents can see the show in person, there are also those who can enjoy it from the comfort of their own homes. The show will be recorded in front of the live DeSoto audience then aired later on 95.7 the Ridge on Sunday at 7 p.m. and again on Dec. 24 at 7 p.m.
One fun aspect of the live show for the audience that will also benefit radio listeners, is that sound technicians will be recreating the sounds of the show with various objects and props to make it sound more believable for the listening audience.
"For footsteps on the snow we squeeze a box of cornstarch wrapped in duct tape," said the show's sound effects director Jessie Reed. "We made our own wind machine and old telephone ringing machine. We crush an empty two-liter (bottle) to sound like breaking ice and pull a plunger out of a bucket of water to sound like a man falling into the water."
Reed said the sound effects artists will be on stage with the actors and that all their sound effects are homemade.
"We did 'A Christmas Carol' last year and 'The Headless Horseman' for Halloween'," she added. "I think there is something really magical about establishing a tradition of Rome families listening to locally produced live radio theater."
"It's a Wonderful Life" is directed by Mark Van Leuven and produced by Jackson Williamson.
Tickets to the live performance are $7 for kids 12 and younger, $12 for adults in advance (which are available online at www.theperc.bigcartel.com/) and $15 at the door.