General Beau Lee predicts an early spring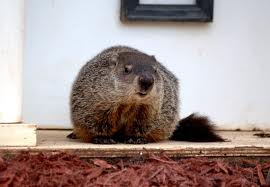 If you are tired of this winter weather, Georgia's own General Beau Lee has some good news for you.
On Feb. 2, Georgia's official weather prognosticator and groundhog did NOT see his shadow, meaning an early spring is right around the corner in 2014.
General Lee's prediction is especially welcome after the unexpected snow and ice storm that hit Georgia Tuesday, Jan. 28.
The Groundhog Day festivities were held at at Yellow River Game Ranch in Lilburn.