Cow Patty Bingo tickets on sale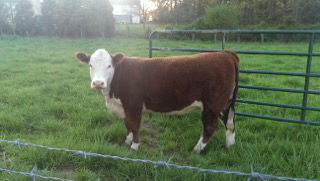 Cow manure doesn't stir up image of riches, but cow patties dropped in the right spots could bring someone a $5,000 cash prize on April 29.
That's when the YMCA of Rome and Floyd County will hold its Cow Patty Bingo in conjunction with its Kickin' Soccer Celebration at Grizzard Park on the East Rome bypass.
Tickets are $50 each and only 400 will be sold, according information provided by the YMCA. By late last week more than 200 tickets had already been sold.
"We're excited to have Louisiana Hot Sauce as our presenting sponsor of our Kickin' Soccer Celebration and Cow Patty Bingo for the second year," said Cheryl Bishop, director of development at the YMCA.
All proceeds will benefit the Y's soccer program.
"At the Y, we are committed to helping kids play soccer and we make scholarships available to those who otherwise could not afford to participate," Bishop added. "Historically about 42 percent of our players received financial assistance, so the proceeds of this event go a long way to help fund those scholarships."
Anyone 18 or older can buy a raffle ticket at the Y on Second Avenue. Winners don't have to be present.
Penny the cow, provided by the Hardin family of Dykes Creek Farm Supply, will provide the patties.
The event is free and will include a bounce house and music.