CounterPoint to return to Kingston Downs this May, expected to quiet earlier this year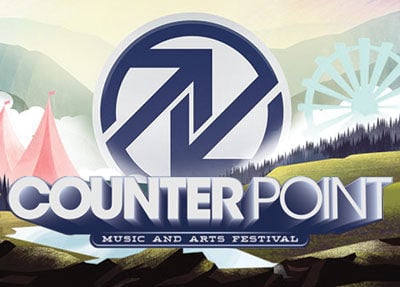 The festival, hosted at Kingston Downs last year, will return to the venue May 22-24. Organizers say they'll release lineup and ticket information this month.
A few changes are on tap for the festival that drew some 65,000 people to the area. Kevin Earle, marketing director for the event, said the music will stop late Sunday night — the night 911 received the most noise complaints over the three-day festival last year.
"We want to become a part of this community for years to come and making sure that we cause as little inconvenience to the neighbors is a top priority of ours," Earle said in an email. "With this said, adjustments to the direction of the stages and sound levels will be made, but most notable will be the lack of late-night music on Sunday night."
Steve Taylor, Bartow County's sole commissioner, said organizers assured him the music would stop by midnight Sunday. Bartow intends to issue permits for the festival based on those assurances.
Jessica Lindberg, who lives on Dykes Creek, used Twitter during last year's CounterPoint to discuss the festival's noise.
"We thought it was drilling or something at first, because of the steady beat," she said. "I think it's fun. One night a year, what's the big deal? I'm not worried about it at all."
The noise level won't be the festival's only change. Other tweaks based off last year's event include parking, and entrance and exit routes. Organizers will eliminate car camping and allow only tent camping on the infield.
Taking vehicles out of the equation makes for a more intimate experience for the fans and a more cohesive community at the festival, Earle said.
"This combined with a new entrance/exit road to the campgrounds will provide a much smoother and faster process coming and going as well as a more fan-centric experience once in the campgrounds and throughout the festival," he added.
Attendees can expect most fees to closely mirror last year's prices, though the elimination of car camping is expected to reduce parking fees.
Earle called Kingston Downs an ideal site that's centrally located in the Southeast. Its infrastructure for the annual Atlanta Steeplechase races makes it a premiere venue.
"We are working on creating a nationally recognized and long lasting music festival that Rome and all of Northwest Georgia is proud to call its own," Earle added. "We're open to any input/suggestions the local community may have and are always looking for locals to participate in the event by either vending or working the event."