Chiaha returns to Ridge Ferry Park Saturday and Sunday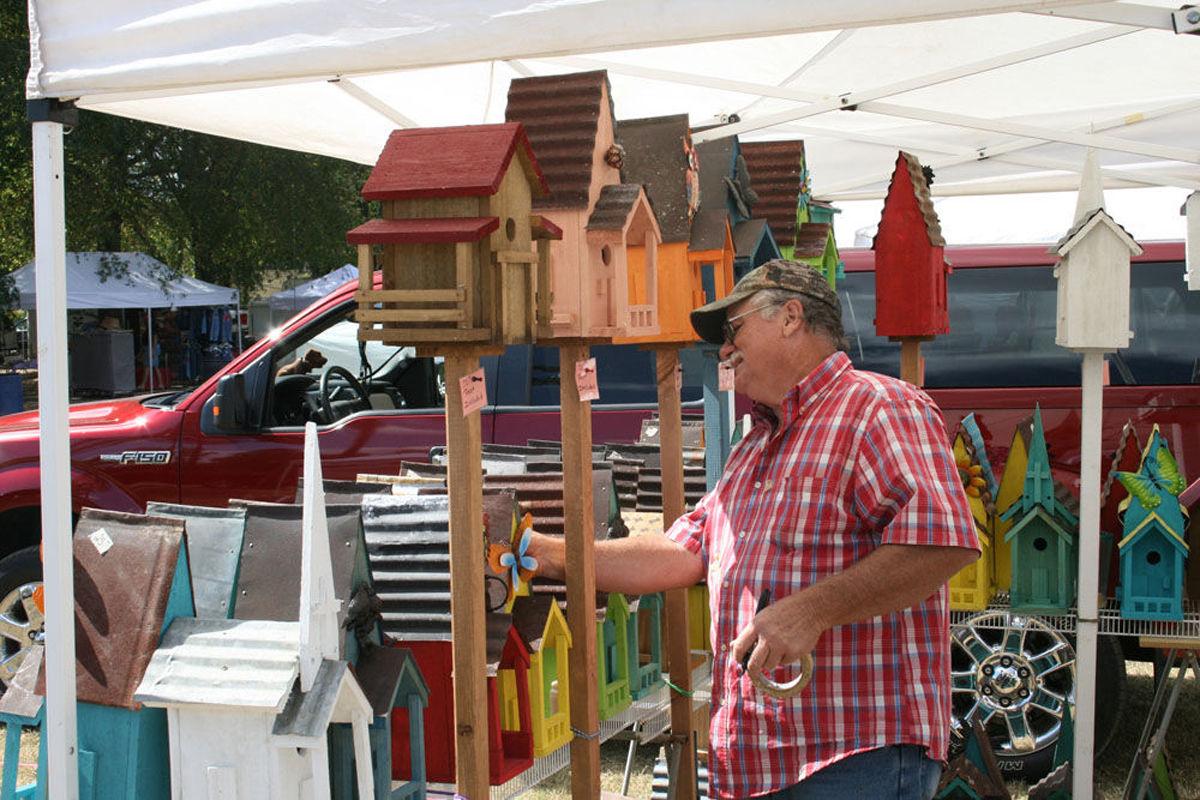 One of Rome's most popular annual events, Chiaha Harvest Fair, returns to Ridge Ferry Park on Saturday and Sunday.
Each year the event brings dozens of artists, crafters and vendors to the park as well as hundreds of visitors from all across the region to browse and buy, eat and enjoy.
This year's long list of exhibitors will be displaying and selling everything from copper and metal craft, jewelry, Christmas items, photography, ceramics, woodwork, pottery, paintings, furniture, fabrics, candles, plants, posters, leather craft, quilts, gourmet dips, body care products and a variety of other items.
As visitors enter the park and sip on the traditional hot apple cider offered to all guests, they can visit the various exhibitor tents or sample the many food options. In the past, food vendors have offered corn on the cob, chili, hamburgers, Southern home cooking, ribbon fries, Cajun dishes, fudge, fried pickles, caramel apples, hot dogs, fried pies and of course fresh popped kettle corn, popped the old fashion way — in a giant copper kettle.
There will also be live music throughout the day to entertain visitors as they visit the many tents and vendors at the park. This year's lineup includes Russell McClanahan & Friends, The Strange, The Greg Robbins Quintet, Cornbread Killers, Taylor Cromer, The Barbaric Yawps and Kamikaze Dali on Saturday. Sunday's lineup includes Bryan Bowers, Cannon Rogers, Pollard Greens, Thunderbolt Patterson, Tina and the Goose and Scott Warren and Friends.
There will also be a selection of arts and crafts projects available for kids to try under the Creat-a-ha tent. Local nonprofits and businesses offer free or inexpensive projects for kids to try out their artistic flair.
Chiaha runs Saturday and Sunday at Ridge Ferry Park, from 10 a.m. to 5 p.m. both days.
Admission is $5 for adults, $4 for students and seniors and $1 for children under 12. Children under 12 can enter free if they visit the Chiaha website, www.chiaha.org and print out a coupon to be presented at the gate with a paying adult.
There is no charge for parking at Ridge Ferry park for the event. Handicapped parking is available.