Changes in works for CounterPoint, with music to stop earlier on final day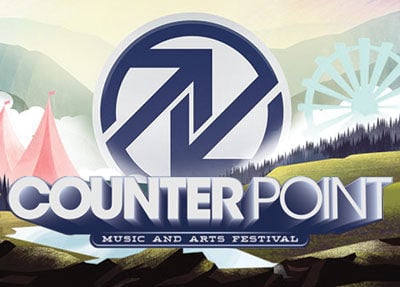 Floyd and Bartow county authorities want the CounterPoint Music Festival in their corner of Northwest Georgia.
The festival at Kingston Downs, scheduled for Memorial Day weekend, brings tens of thousands of people to the area. They buy food, stay in hotels and frequent local stores. "You guys sell a lot of hotel rooms," Bar­tow County Manager Peter Olson said. "Our Walmart ran out of beer. That's what I was told."
The festival also brings noise — a complaint 911 dispatchers heard near the close of last year's CounterPoint. Festival organizers, however, say they're working on that problem.
"We are working on several sound mitigation tactics including angling the stages, festival hours of operation and overall volume levels to control the sound in an ideal way to not effect the community," said Kevin Earle, marketing director of MCP Presents, in a release.
The festival will run from Friday, May 22, through Sunday, May 24. Performances will stop Saturday morning at 1 a.m., Sunday morning at 1 a.m. and Sunday evening at 11 p.m., Olson said.
"We didn't get hardly any complaints until Sunday," Olson said of last year.
Bartow County sheriff's deputies, firefighters and first-responders will have a presence at this year's event, Olson said.
Floyd County sheriff's deputies and police also will be on hand, helping with traffic on U.S. 411 and on roads into and out of Kingston Downs, said Floyd County Sheriff's Chief Deputy Tom Caldwell.
Traffic grows heavy the Friday of the event and stays that way through the weekend. Law enforcement typically can keep one through lane open on U.S. 411, though Caldwell advises motorists to use an alternate route if available to them.
"At times it's pretty heavy both ways," he said of U.S. 411. "It can be pretty backed up."
Earle said this year's traffic should be an improvement over last.
"We have created a new road along the west side of the property which will give patrons two ways to enter/exit the property thus making for a much smoother and quicker process for all," Earle said. 
CounterPoint Music Festival provided a major economic impact to the region, bringing in $2,055,800 last year, said Lisa Smith, director of the Greater Rome Convention & Visitors Bureau.
Floyd and Bartow counties agreed last year to evenly split the sales tax revenue from the event, a deal both sides say will happen each year.
Olson said there's no sure way to know how much was collected, though he estimates each county received $60,000.
"I think as long as the event continues, we'll continue to do that split," Olson said.