Ceramics of AJ Argentina on display at Shorter University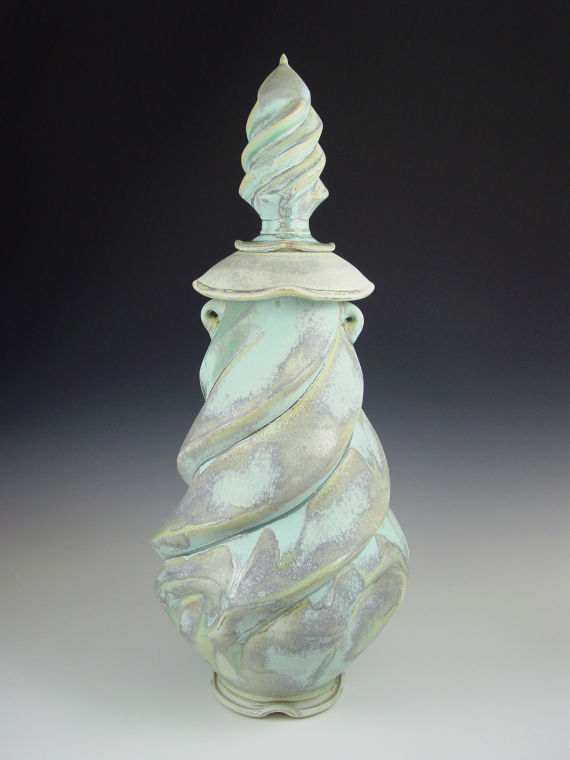 Rome, Ga. — Adding new layers to the rich history and traditions of ceramics, Roswell, Ga., artist AJ Argentina crafts pieces that are both functional and sculptural. His work, which reflects his fascination with form, space, and ingenuity, is now on display at the Arnold Art Gallery at Shorter University.
The exhibit, which runs through Friday, Jan. 31, features some of the artist's latest pieces.
Argentina is the program supervisor, residency director, and instructor at Art Center West in Roswell, where he has worked since 2004. He maintains a studio in Roswell, where he produces his ceramic artwork for exhibits throughout the nation.
"Process and problem solving remain primary in my exploration, and each pot I make informs the next," Argentina says in his artist statement. "Changes evolve slowly and steadily through investigation and discovery. The new information gained from each cycle influences subtle progression in the next group of wares. The evolution that takes place applies to every aspect of the creative process including function and intent."
Fueled by his creative spirit, Argentina says he enjoys the process of creating art while learning as he goes.
"I navigate through the experience as an inquisitive problem solver but am fueled by my creative spirit. The pursuit of beauty through this process offers me inspired freedom and has proven to be a consistent source of challenges, revelations, and amazement," he says. "Each experience with clay and fire reveals both mystery and familiarity. The process offers endless opportunities that must be filtered through singularly and with careful attention in order to achieve a more resolved cumulative knowledge and personal course."
Argentina will give an artist talk on Jan. 31 at 11 a.m. in Shorter University's Arnold Art Gallery. The exhibit is free and open to the public weekdays from 9 a.m. to 5 p.m.