Candles and Carols at Oak Hill on Dec. 4-5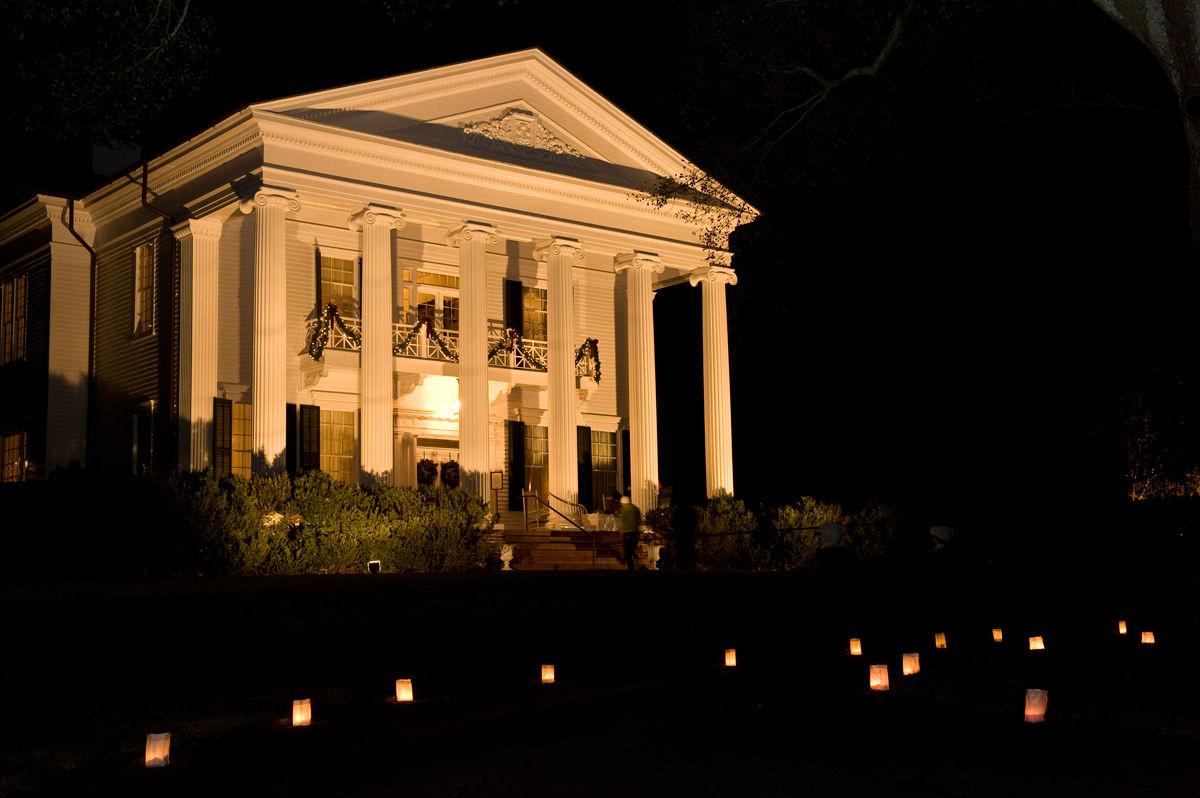 Come home for the holidays and celebrate the Season of Light at Oak Hill & The Martha Berry Museum. The 29th annual Candles and Carols at Oak Hill, Berry College's traditional festival of music and luminaries, will be Friday Dec. 4 and Saturday Dec. 5 from 6 to 8 p.m.
Visitors will be welcomed by hundreds of luminaries lining the entrance drive to Oak Hill, creating a festive atmosphere for visitors to explore the Oak Hill house and grounds. This family-friendly event will feature several musical groups from the Berry Schools and from the Roman community, including Berry ensembles and Christmas carols sung by the Berry Elementary School choir.
Capture the moment and have your photograph made with Santa and Mrs. Claus—afterward, wander through our miniature village of Berry College buildings while enjoying hot chocolate and other refreshments. Oak Hill's Mobile Gift Shop will be open for business, selling Berry College Christmas ornaments and other holiday gifts.
Parking and admission will be at the Harbin Clinic's Main Campus at 1825 Martha Berry Boulevard, with transportation provided to and from the event. Tickets can be purchased at the event—prices are $10 for adults, $5 for students, and free for children ages 5 and under. For more information, call Oak Hill & The Martha Berry Museum at 706-368-6789.
Oak Hill & The Martha Berry Museum, the historic estate of Berry College's founder, Martha McChesney Berry (1865-1942), is located at the intersection of Rome's Veteran's Memorial Highway/Route 1 Bypass and U.S. Highway 27. The museum is open for tours from 10:00am to 5:00pm Monday through Saturday. For more information, please visit www.oakhillmuseum.com.