An Evening on the Runway returns to DeSoto Theatre Feb. 23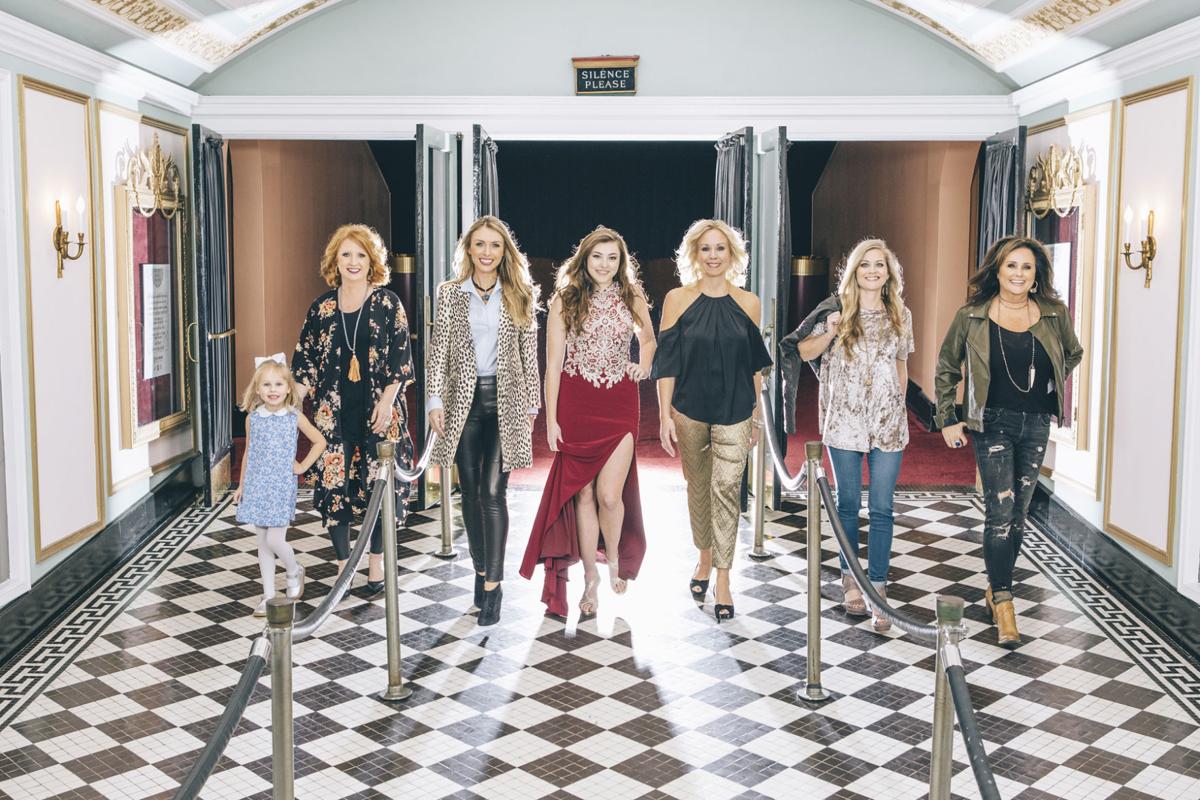 With a "Spotlight on Fashion" theme and increased community-wide participation, the Historic DeSoto Theatre brings back "An Evening on the Runway" on Feb. 23.
Held during "Heart Month," the event presented by Redmond Regional Medical Center aims to spotlight the hospital's attention on heart disease while helping raise funds for the continued restoration of the DeSoto Theatre.
Models representing local boutiques, jewelry stores, and other unexpected areas of the community will make up "An Evening on the Runway." Fast-paced lights and music will accompany the models with a live feed of the show projected onto large on-stage screens.
Audiences will recognize familiar community faces. Back on stage for this year's event will be Rome City Manager Sammy Rich and his "arch-nemesis," Rome News-Tribune columnist Severo Avila as well as Downtown Development Director Amanda Carter, Rome High's star quarterback Knox Kadum, and falconer Lex Vick join the show. Representing the non-profit world will be Ashley Ellington, executive director of the Community Foundation for Greater Rome.
"The community's response to our event has been phenomenal," said event coordinator Michelle Picon. "Some of the boutiques participating again are Snazzy Rags, Mel & Mimi, Top Hat, Stella Blue Cosmetic Boutique, Ford, Gittings & Kane, and Greene's Jewelers. A testament to the continued improvement of downtown is the number of stores new this year both to downtown and to the show: Craze Boutique, Spool of Dreams, Rabbit's Nest, and Woodford Clothing.
"We've been delighted by the support received from businesses that are not fashion-related, such as Heritage Auto Group," Picon said. "We can't wait to see what wheels they'll park in front of the DeSoto." Many other businesses that are not fashion boutiques, such as Hardy Realty, OTR Wheel Engineering, Harbin Clinic, and Woodford Furniture will get shout-outs throughout the evening.
The Patron Party at the Seven Hills Building is being catered by sponsor Runnin'Wild Catering for the second year. Guests not attending the Patron Party are encouraged to grab dinner at a downtown restaurant before the show, and to end the evening at Off-Broad Lounge at Hawthorn Suites, another one of the show's sponsors.
"We have two sponsors we're super excited about again, because they represent the reach of our event and forecast our growth potential, and they are the Rome Floyd Chamber and the Rome Braves," Picon added. "We like to promote local shopping and local entertainment."
Publicity this year features the DeSoto Theatre itself, photographed by Kelly Moore's and KB's Aerial Photography. Technology partner Parker FiberNet, in charge of lights and sound this year, will showcase the latest technology improvements at the DeSoto.
An Evening on the Runway will begin at 7:30 p.m. on Feb.23. The VIP Patron Party at Seven Hills Fellowship is from 6-7:30 p.m. Tickets are $17 for general admission and $37 for reserved seating, with an additional $40 for the VIP Patron Party.