A Christmas Meal: AIDS Resource Council food baskets may be the only gifts some Romans receive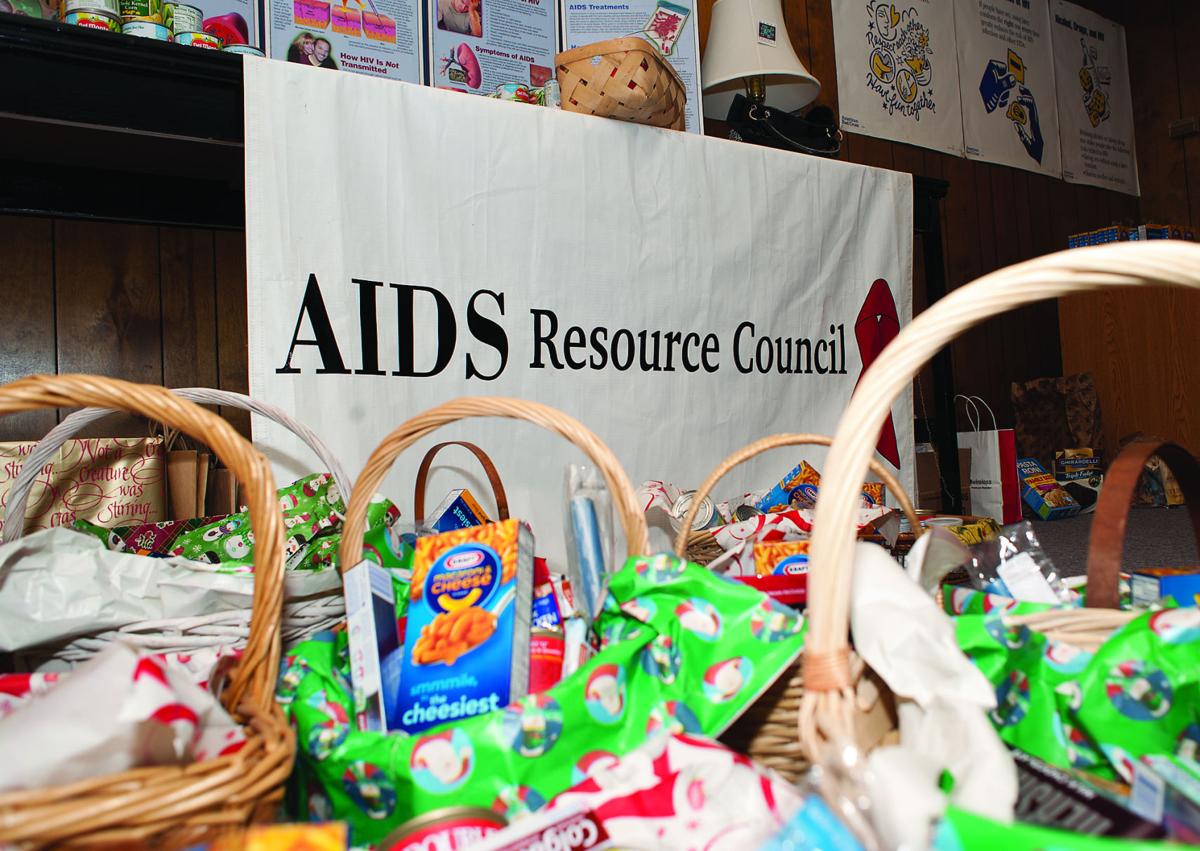 "We make a living by what we get but we make a life by what we give." — Winston Churchill
On Tuesday, members of the Board of Directors of the AIDS Resource Council will get together to assemble food baskets for their fellow community members.
That may not seem like a big deal but the baskets mean more than anyone can imagine. They may be the onling gifts some Rome residents will receive this year. They may be the only Christmas meal for some.
The baskets are an annual tradition at the ARC. Donations are requested for non perishable food items and those donations make their way into dozens of baskets which then are given to ARC clients — Rome residents living with HIV and AIDS.
"We have about 40 clients who will receive baskets this year," said Frank Tant of the AIDS Resource Council. "These are people who are HIV positive and have filled out paperwork with our office. These are people we know are in need of these baskets."
The need, Tant said, stems from sad circumstances.
"For many of our clients, Christmas is not the happy time of year that it is for so many people in the community," he said. "Many have been abandoned by their families simply because of the disease. Others are on expensive medication which uses up all their resources. Others are sick and can't get out of their homes to enjoy Christmas with others. A lot of our clients aren't welcome in their families' homes. It's sad to think about but many of them have no one on Christmas. They won't get even a single gift or a home-cooked meal."
So the baskets are a lifeline for many.
The ARC serves approximately 123 clients in the Rome community. Of those, about 40 are in need of food baskets this Christmas.
Donations are needed to fill the baskets. Each will contain a canned meat — usually ham or salmon — as well as vegetables, pasta and other non-perishable side items as well as a sweet treat.
There is also a need for monetary donations to purchase items not collected but needed for the baskets.
Tant said he knows each client personally and for many, the food basket may be the only warm, healthy meal they enjoy on Christmas.
Some community residents will choose to assemble their own baskets. Tant suggested that each basket should contain around $25 worth of food items as well as a few non gender specific toiletries.
Donations for the food baskets can be taken to the AIDS Resource Council Office at 260 North Fifth Avenue, Suite D, 30165. Office hours are 10 a.m to 2 p.m. Mondays, Tuesdays and Thursdays; 10 a.m. to noon and 1-5 p.m. on Wednesdays.
Monetary donations can be mailed to that address or dropped off at the office as well.
The baskets will be assembled on Tuesday, Dec. 13 at 5:30 p.m. so those wishing to donate are encouraged to do so in time. However, Tant emphasized that while baskets will be assembled on Tuesday, the ARC will still accept donations after that day and added to the baskets or will be used for the small food pantry available to needy ARC clients.
"It's a great feeling to walk into someone's home with a  nice basket of good food that they absolutely appreciate," he said. "Some will have no family and no presents — no Christmas at all, if not for these baskets. "This is a way for Rome residents to give back in a way that makes an immediate difference."