Young Marine retires to West Point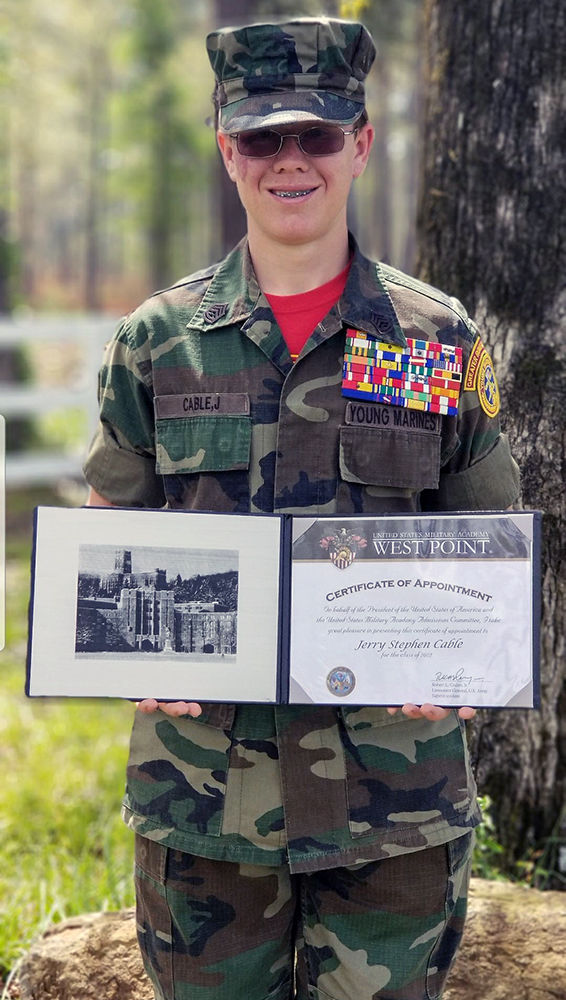 The Greater Young Marines recently celebrated Rome Young Marines Gunnery Sgt. Jerry Cable's retirement. Cable joined the Rome Young Marines in 2009 at 8 years old. 
"I thought I would look cool in a uniform," Cable said. "During my 10 years, the Young Marines has helped me become the man I am today." He closed his speech saying, "To all the Young Marines that will come after me, take advantage of every opportunity, make the most out of every drill, they will be over before you know it and for the love of all good, don't forget to polish your boots!" 
Cable has received an appointment to and will be attending West Point Military Academy.
U.S. Rep. Tom Graves held a send-off dinner 
Monday
 to honor the students from the 14th Congressional District who were appointed this year to attend a U.S. military academy. 
"I'm proud to nominate these highly-qualified young people to represent the 14th Congressional District of Georgia at our nation's military academies," said Rep. Graves. "Each of these students demonstrated through an extremely rigorous process that they have the leadership skills, integrity and drive to earn success in our nation's academies. Congratulations to each of them on their appointment to the Class of 2022."