Unity Christian announces honors for seniors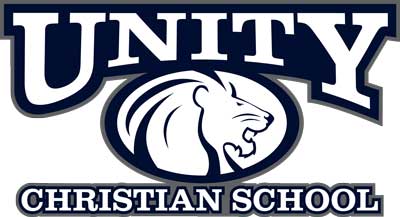 Unity Christian School's graduating class of 2017 is continuing successes reached by the class of 2016, the school's 10th graduating class.
Nine of the 19 members of the class of 2016 earned AP Scholar awards.
Of the 22 seniors in the Unity class of 2017, about seven have received full-tuition offers from schools. Their combined standardized test scores are more than 20 above state and local averages, with multiple students earning perfect scores on subsections of the ACT. Five students have been accepted to the University of Georgia, and STAR Student Carson Earnest has been accepted to Georgia Tech. Earnest also received a full-tuition Presidential Scholarship offer and School of Engineering scholarship from the University of Alabama.
Senior Hannah Payne was named The Salvation Army Volunteer of the Year in 2016.
Kyle Jacobson has garnered national awards for his academic achievements, and was honored as a 2017 Commended Student by the National Merit Scholarship Program for scoring in the top-five percent nationally on the PSAT/NMSQT standardized test. He was named an AP Scholar with honors as a junior, and was selected to participate in the Governor's Honors Program.
Barrett Irmscher has been awarded presidential and full-tuition scholarships at the University of Alabama, Auburn University and Mercer University.
Mikala Whitehead, a graduate of St. Mary's Catholic School in Rome, has received a $76,000 scholarship offer from Xavier University, along with acceptances from Oglethorpe and the University of Georgia.
Abigail Sorrow has received a full-tuition scholarship offer from the University of Alabama worth more than $107,000, along with acceptances from Clemson University and the University of Georgia. Yet, she plans to attend Covenant College because of her love for the culture of a private Christian school.
Hannah Eddins organized a support group for high school girls known as PODS — Praying Obeying Discipling and Serving. Eddins recently led the Unity Lion's women's soccer team to a state championship, and in doing so was named one of 10 Most Positive Athletes in the state for her leadership, fortitude and sportsmanship in competition. She intends to continue her athletic career playing college soccer.
Ben Prevost, who plans to pursue a career in medicine, logged more than 130 hours in the summer of 2016 as a volunteer for Floyd Medical Center.
Ivana Yang is an instructor for young dancers at the Baird School of Dance.
An avid equestrian, Anna Kate Rix is a summer camp instructor teaching children an appreciation of horses and how to ride.