State Rep. Katie Dempsey honored by Easterseals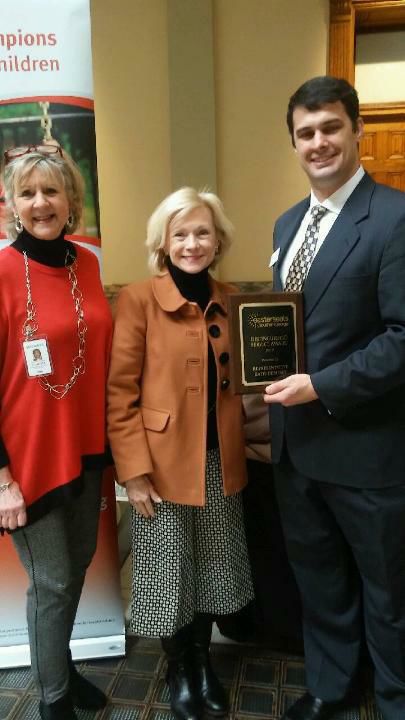 Easterseals Southern Georgia announces State Rep. Katie Dempsey, R-Rome, is among a select group of state legislators receiving the Easterseals Distinguished Service Award. Dempsey was a strong supporter of HB 201, The Family Care Act. This legislation, which provides flexibility in the use of employee-earned sick leave for immediate family, was the top priority of the organization for the past six years.
Dempsey's efforts were key in the passage of the Family Care Act, thereby providing a critically needed benefit to thousands of Georgia families caring for special needs family members.
Easterseals is the leading disability organization in the United States and the largest provider of services to children and adults with autism in both the U.S. and Georgia.