2 Rome men stick to their plan and win Crappie Masters tournament on Weiss Lake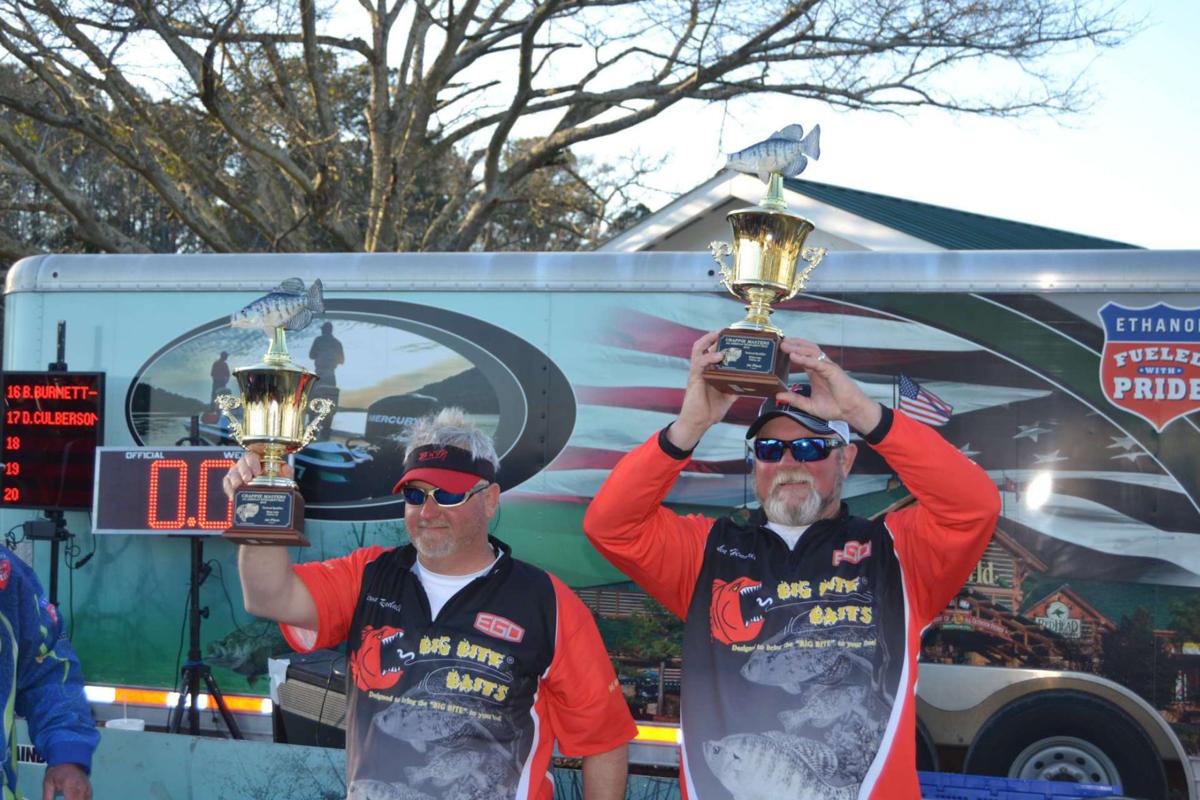 Showing their skills at the Crappie Masters Alabama State Championship on March 3 in Centre, Alabama, were the champions from Rome, Kevin Randall and John Hendrix who weighed 7 fish totaling 10.47 pounds in a narrow victory and taking home first place.
By 10 a.m. with no fish in their live well, they wondered if they'd made the right decision. But they stayed with their game plan and the fish started showing up. The team went shallow, often catching fish just below the surface. Their key to victory on their home lake was staying with their game plan.
Winning the Crappie USA tournament qualified the two to go to the national championship at Cumberland Lake in Somerset, Kentucky, that offers $125K in cash and prizes.
Winning this Crappie Masters tournament qualifies the two to enter the national championship at Truman Lake in Clinton, Missouri.
They dedicated their two recent wins to Maggie, Randall's recently deceased dog whom he loved dearly.
Courtesy WEISRadio.com