Roman finding niche with Woodstock government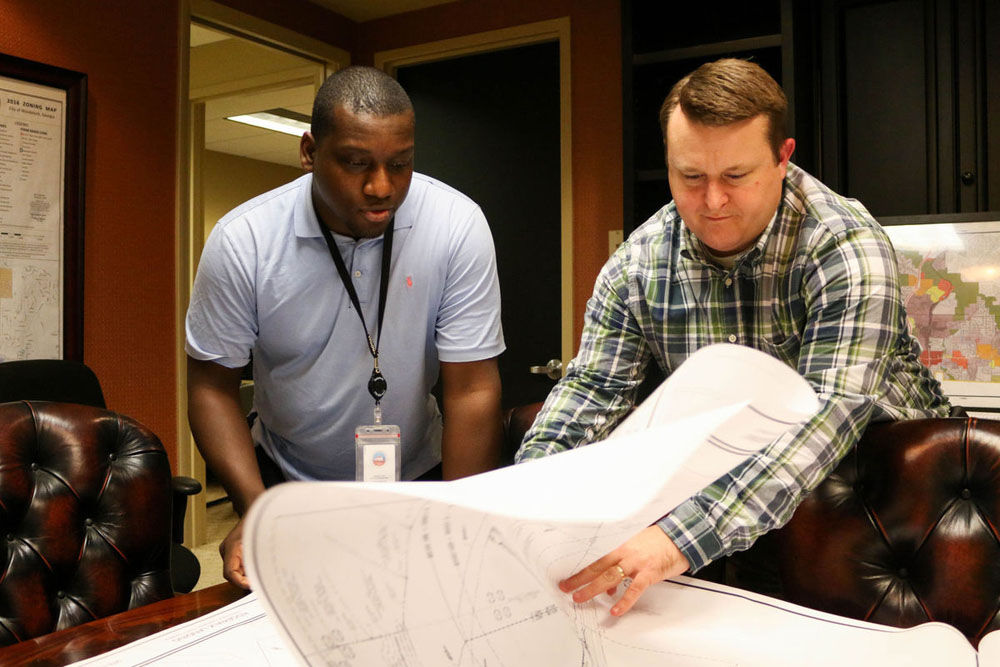 WOODSTOCK — A Reinhardt University graduate and master's program student launched his career through an internship with the city of Woodstock.
Jamie Palmer, originally from Rome, spent last summer rewriting city ordinances for Woodstock, which led to a part-time position within the city's Community Development Department.
"He has been our intern since May 2016 and is transitioning into a part-time position," said Brantley Day, director of Community Development.
Palmer worked with the city's Community Development Department and was successful in getting his first ordinance passed by the City Council, Day said.
The Reinhardt master of business administration student has not gone far since his internship ended — he has accepted a position as the Land Development Services specialist.
"I am handling and distributing all land development cases in the city," Palmer said, who completed his first semester of Reinhardt's MBA program at the university's Woodstock campus. "I make sure that all of the site plans and final plans that are sent to the city from any development (developer) make it to everyone who needs them within the city, county and the outside county utility departments."
At the beginning of the summer, Palmer was not sure if his internship would help him land a job, but he said he is thankful for Dr. Karen Owen, associate professor of political science, who recommended him to the city.
"This has been an amazing opportunity and I'm so grateful to Dr. Owen," Palmer said. "It has not only been awesome to work with Brantley, but it has been awesome to have an opportunity like this. Many can say they worked in city government, but they all can't say they worked in such a booming city."
Palmer is the son of the Rev. Harvey and Shereen Palmer.