Pepperell High School Class of 1967 celebrates 50-year reunion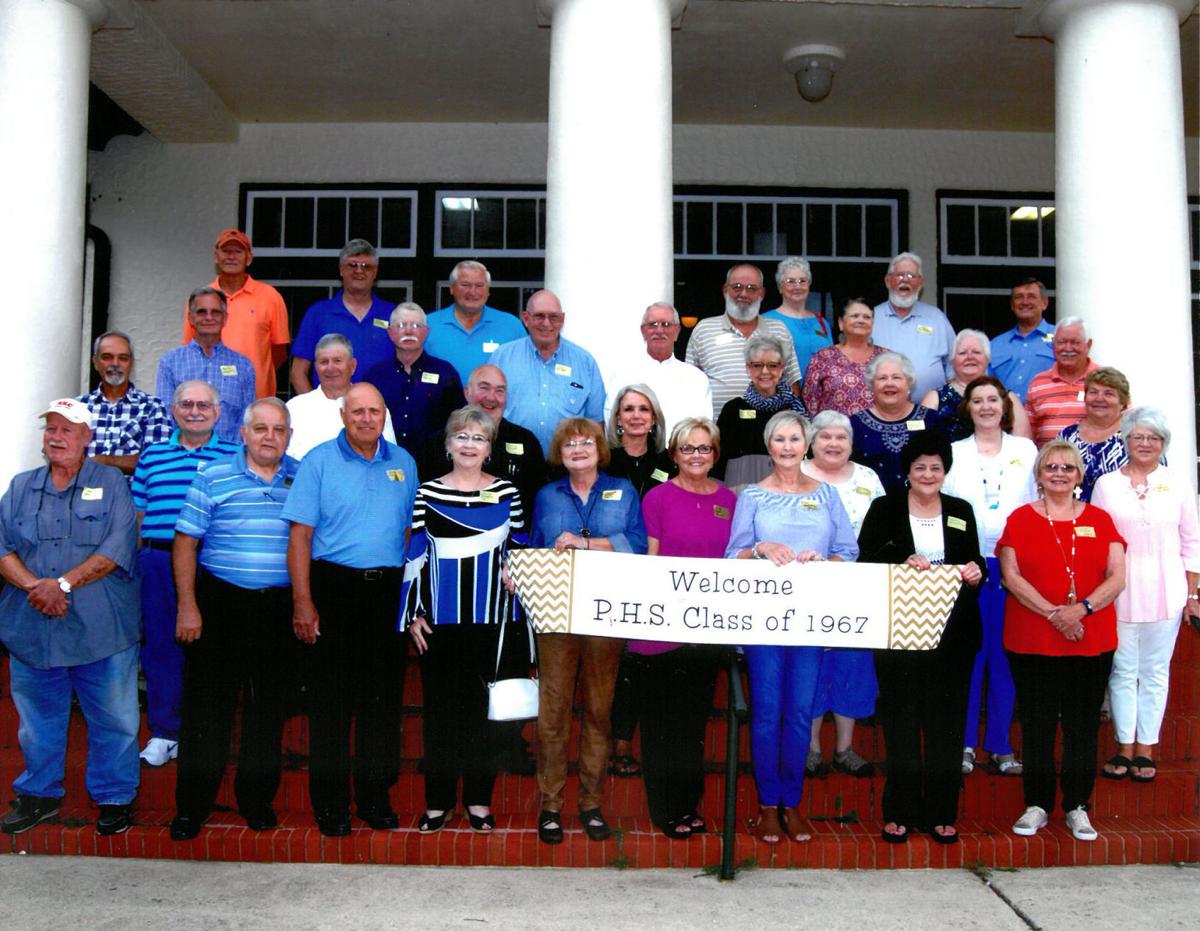 The 1967 graduating class of Pepperell High School celebrated its 50 year class reunion Sept. 15-16. On Sept. 15, classmates enjoyed a tour of the new high school and were introduced at the following football game. The class met at the Christian Life Center of the First Baptist Church of Lindale on Sept. 16, to reminisce about school days long past, honor veterans and enjoy a dinner together. Round tables were covered with black tablecloths and were decorated with candle centerpieces surrounded by magnolia leaves. Individual candles were lit for the 31 classmates who had passed away. The class will meet once each quarter on the second Thursday at Fuddruckers in Rome at 11 a.m. The first gathering will be held Jan. 11, 2018.
First row, from left: Louise Atkins Hays, Dianne Hayes Ashley, Vicki Formby Free, Rita Rush Newell, Jennille Sisson Martin, Janice Scoggins Cox, Steve Cox, Steve Bennett and Wayne Sharp. Second row, from left: Judy Roberson Benefield, Brenda Martin Atkins, Shirley Cox Gilbreath, Donna Mitchell Cooper, Charles Barnett and Danny Stepp. Third row, from left: Nancy Mathis Rush, Jennifer Robinson Wilson, Toby Hamby and Mike Silver. Fourth row, from left: Robbie Broadway, Marie Bing Couey, Elaine Barnes Hennon, Jimmy Brown, Jay McNeal, David Jones and Ronnie Vaughn. Fifth row, from left: Larry Shepherd, Ronnie Nichols, Lamar Ashley, Ken Swanson and Judy Popham Swanson. Sixth row, from left: Elaine Perry Parrish, Greg Burkhalter and Steve Burkhalter.