New attorney sworn in at Floyd County Superior Court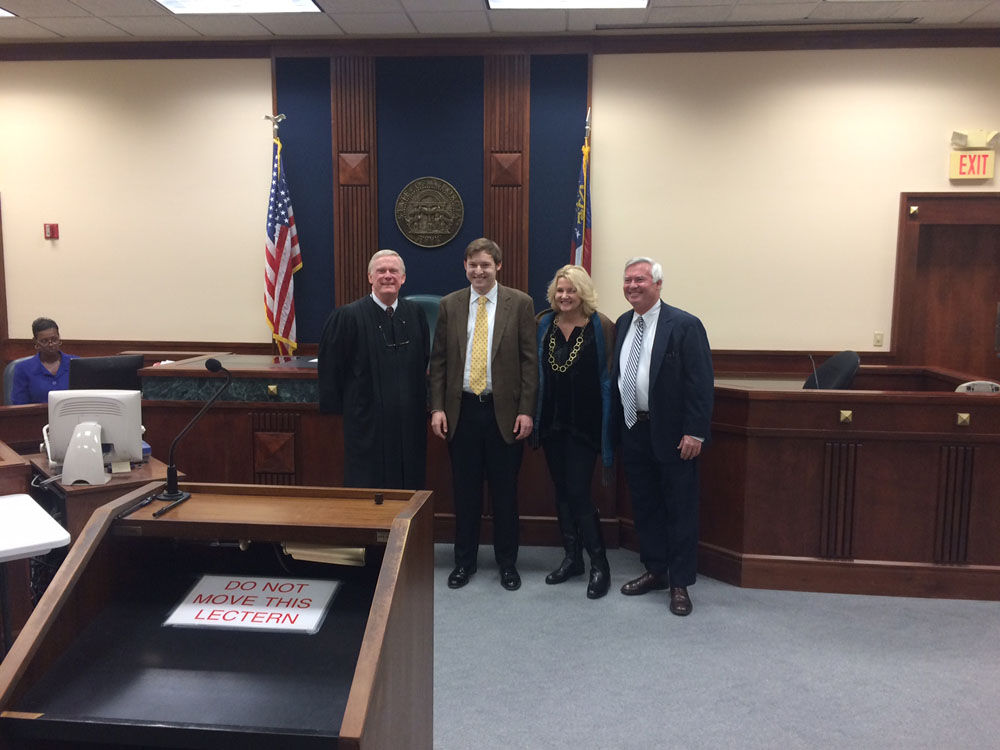 Joseph Jackson Harris was sworn in Friday as an attorney in Floyd County Superior Court.
Harris, the youngest of Jack and Shields Harris' three children, is a 2006 Darlington School graduate. He earned his bachelor's degree in May 2010 from Emory University and his law degree from the University of Georgia School of Law in May 2014.
"He is an accomplished student and scholar," said Jule Peek, with Rome law firm McRae, Stegall, Peek, Harman, Smith & Manning, LLP.
Harris is employed with the Finley Firm, based in Buckhead, where he works in business litigation.