Marine veterans given Quilts of Valor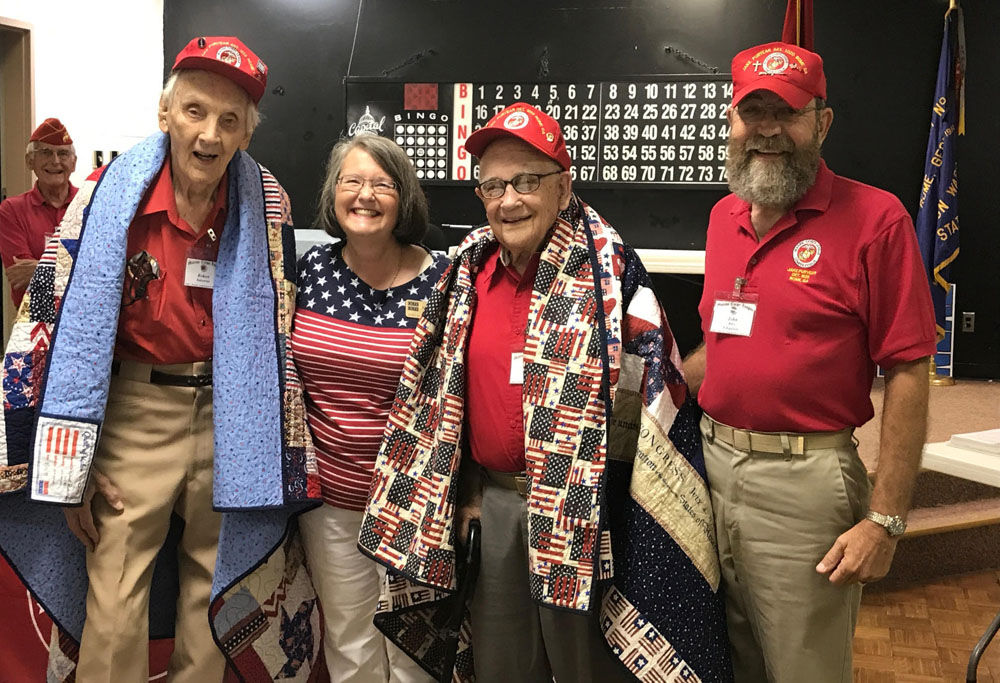 Two Rome Marine veterans who saw extensive combat in World War II were honored Saturday by the national volunteer Quilts of Valor Foundation.
Alton Cadenhead, 93, and Robert Rakestraw, 94, were presented handmade quilts by Fran Randolph, of Trenton, at the monthly meeting of the Puryear Detachment, Marine Corps League. Randolph, from a family "rich with veterans," is among a host of volunteers who have distributed over 165,000 quilts since the organization was founded in 2003 by a Delaware mother whose son was deployed to Iraq.
In making the presentation at the VFW Lodge, Randolph said, "Both these men are of the dwindling band of men and women who served our country during WW II. Each quilt brings a three-part message from our hearts: First, we honor you for your service. We honor you for leaving all you hold dear to stand in harm's way in a time of crisis. Next, our quilters know that freedom is not free … and this quilt is meant to say 'thank you" for your sacrifice. And, finally, this quilt is meant to offer comfort to you and to remind you that you are forever in all of our thoughts and our hearts."
Following a Foundation tradition, Cadenhead and Rakestraw were draped in their quilts and given hugs by Randolph.