Kindred Hospital of Rome receives 5K Performance Program award for 2016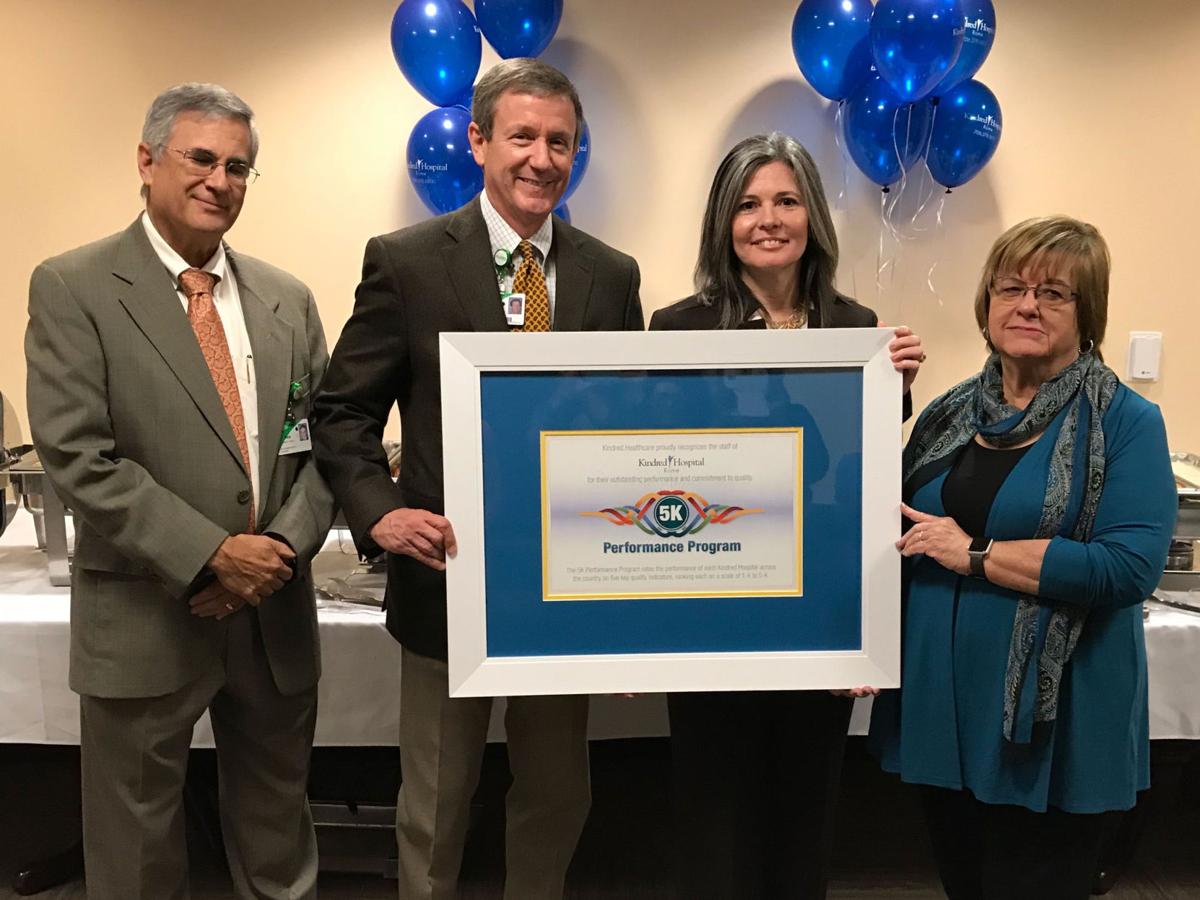 Kindred Healthcare is the largest provider of long term acute care services in the United States, with 76 Transitional Care Hospitals nationwide. The 5K Performance Program rates the performance of each Kindred Hospital across the country on a scale of 1K to 5K based on five key quality indicators: foley-catheter associated infections, central-line associated blood stream infections, returns to acute care within 30-days of discharge, patient restraint usage, and call light response satisfaction scores.
Kindred Hospital Rome was the only facility to receive the 5K award throughout the Mid-South and Chicago Districts. Kindred Healthcare VP of Clinical Operations Jane Dailey was on location to present the award to the employees of Kindred Hospital Rome. Floyd Medical Center President and CEO Kurt Stuenkel and Floyd Medical Center Senior VP and CFO Rick Sheerin were also in attendance to celebrate the notable achievement.