Judge Greg Price swears in five CASA volunteers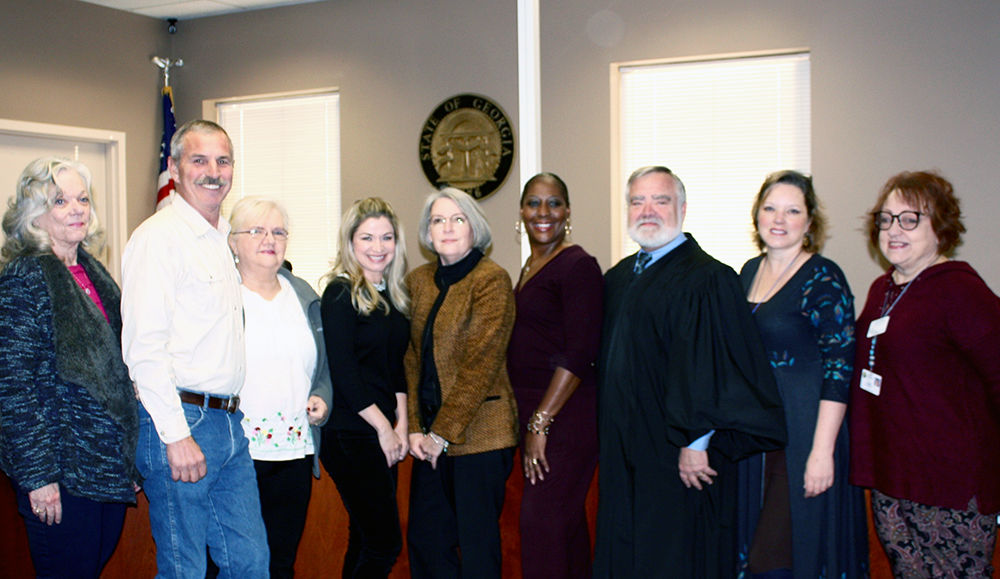 Five new Court Appointed Special Advocates who completed 40 hours of specialized training were sworn in this month by Juvenile Court Judge Greg Price. CASA volunteers are assigned to a foster child's case to advocate for the child's best interest in juvenile court proceedings until the case has been resolved. The goal of CASA volunteers is to ensure a safe, permanent home for the child or children as quickly as possible, and as such each volunteer works closely with all the parties involved in the case.
More than 300 children are in foster care in Floyd County so the need for CASA Volunteers has never been greater. Two 40-hour trainings are being offered in January on Saturday mornings and Wednesday mornings. For more information call 706-235-2272 or visit floydcasa.org.