Jacksonville State University honors Ron Roach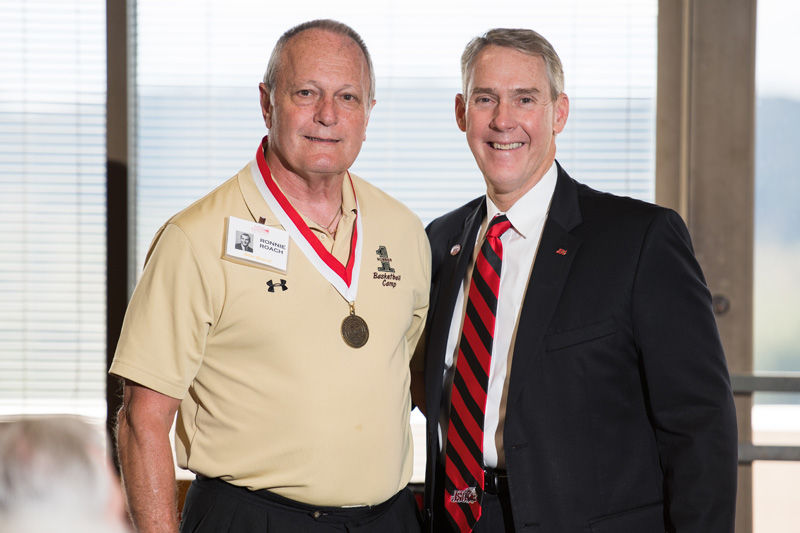 Ron Roach was celebrated at Jacksonville State University's 1967 50th Year Golden Gamecock Class Reunion on Oct. 27. He fondly remembers being a member of the JSU football and tennis teams. He also coached and played on the JSU undefeated softball and basketball intramural teams. During his first year as a graduate student, Roach received a scholarship from the university and taught a college tennis class for the physical education department.
Roach is a retired teacher and coach and has been the owner/director of Number One Basketball and Volleyball Camps since 1976. He enjoys participating in, and volunteering for, numerous community projects and events and serving as president of the Northwest Georgia Tip-Off Club since 1986.