Hardy Realty raises $3,600 for Cancer Navigators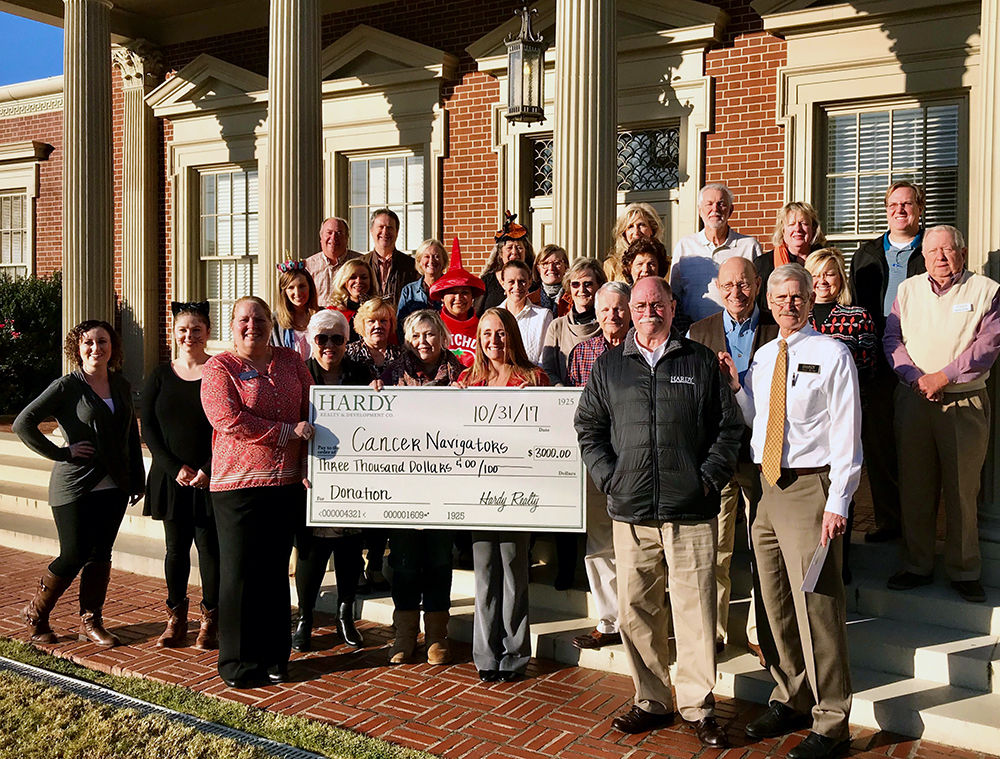 In honor of breast cancer awareness month the team at Hardy Realty raised $3,600 for Cancer Navigators through donations and a collective yard sale on Oct. 21. The Hardy Realty family has been affected by all forms of cancer through the years and supports the dedicated efforts that Cancer Navigators continues to provide for the community.
Community Outreach Manager for Cancer Navigators Scharla Battle and Hardy Realty group are pictured during the check presentation.