GNTC names students on president's and dean's lists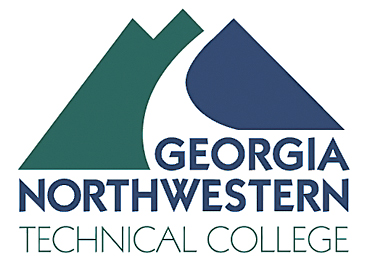 Georgia Northwestern Technical College has announced Floyd County students that made the president's and dean's lists for the 2016 fall semester. To be eligible for the president's list, the student must maintain a quarterly GPA of 3.8 or higher with a course load of at least 12 credit hours. To be eligible for the dean's list the student must maintain a quarterly GPA of 3.5 to 3.79 with a course load of at least 12 credit hours.
President's list
Anthony Adams, Caitlin Allen, Samantha Barker, Logan Bates, Gracyn Beck, Cory Bethune, Kristen Boatner, Brittanie Bonds, Mary Boylan, Kayla Bridges, Leah Brunson, Kelvin Cano Armas, Randy Crowe, Ashley Davenport, Seth Davis, Oseas Diego, Quocdai Do, Corey Evans, Phoebe Faile, Terri Foltz, Matthew George, Melissa Godfrey, Jacob Goss, Graham Grimes, Marlon Hines, Loc Ho, Abraham Hodgins, Rachel Hokanson, Tawana Howard, Azaria Hunt, Amanda Ingram, Allison Jackson, Noah Jackson, Cheyenne Johnson, Lindsey Johnson, Kailey Kelley, Kimberly Kelly, Tiffani Leatherwood, Kathline Leeks, Jodi Lewis, Isaac Long, Ashton Lord, Matthew Maddox, Kelsey Mann, Candice Mason, Melissa McDaniel, Cassie McGill, Ashish Merchant, Crystal Odgers, JoAnna Parker, Larry Penn, Esther Polley, Miguel Ramirez, Jhony Rivera, Jada Rosser, Jessica Russell, Halli Selman, Bryan Shirley, Tyris Slocum, Jennifer Smith, Robert Smith, Taylor Smith, Charles Spriggs, Heather Stephens, Maiya Swearinger, Jessica Tant, Lindsey Thomas, Rebecca Thomas, Kelsey Tortoso, Kevin Trotter, Jessica Wakefield, Cameron Walsh, Catherine White, Meagan White, Abbey Williams, Bonnie Wilson, Hollie Wilson, Jacob Woodall and Kavan Youngblood.
Dean's list
Benjamin Amis, Jamil Aslam, Douglas Austin, Julia Barnes, Thomas Belk, Briana Bogardus, Angie Bonds, Hannah Boyer, Cheyenne Brunni, Avery Bryant, Jessica Burnham, Candice Casteel, Timothy Castleberry, Magdaleno Chavez Nunez, Matt Conaway, Gerardo Cruz, Giovanni Cruz, Ricardo Dominquez Gaytan, Curtis Edwards, Brice Fowler, Jennifer Garrison, Marlem Gonzalez Ramirez, Krista Haley, Laura Harrington, Robert Holt, Kayla House, Erin Inman, Kelsey Ivey, Timothy Johnston, Keith Jones, Shelby Keef, Robert Kimmel, Tunika Lemons, Matthew Littlejohn, Phu Mau, Terrance McCluskey, Misti McDaniel, Joshua Mcfadden, Juanita Neloms, Elizabeth Penson, Belinda Pettis, Glenda Phillips, Haley Pilgrim, Sammy Ryles, Martha Santana Castro, Barbara Shirley, Debbie Shirley, Keshundia Slocum, Jacob Smith, Amy Tate, Chase Tetrick, Faith Trammell, Brittany Valle Dominguez and Mary Watson.