Delta Sigma Theta Sorority makes holiday donations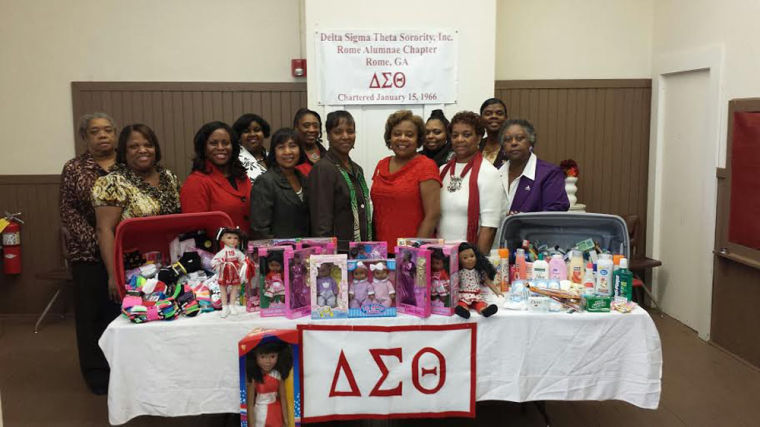 The Rome Alumnae Chapter of Delta Sigma Theta Sorority, Inc. recently made contributions to two local agencies and a local school. 
The chapter donated 215 pairs of socks to Main Elementary School, 187 dolls to Angel Express and a bin of personal hygiene items to Hospitality House. The members of the sorority collect the items all during the year and make the donations during the holiday season. 
Donations to Angel Express have been made for the past 15 years in memory of a deceased member, Alti Lea Aker, who volunteered with the nonprofit by making doll clothes and bed linen.