Church celebrates 142 years with guest, garden and dinner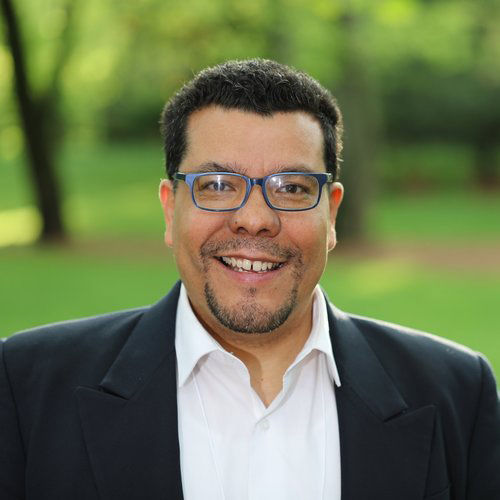 Silver Creek Presbyterian will celebrate its 142nd Anniversary and Homecoming today with guest speaker the Rev. Juan Sarmiento providing the Homecoming Message, after which the church is dedicating its Pollinator Garden.
Sarmiento presently serves as associate director of the Outreach Foundation. Prior to The Outreach Foundation, Sarmiento served as Evangelism Catalyst for Presbyterian World Mission for two years, and six years as director and chairman of the board for PM International, a mission agency that sends Latin Americans to serve in Muslim-majority contexts. 
As an ordained minister member of the Presbytery of San Fernando, California, he served as a member of the evangelism and church growth committee and moderator of the presbytery. He has served as a leader for English-, Spanish- and Portuguese-speaking congregations.
Born in Venezuela, Sarmiento is a graduate of San Francisco Theological Seminary and has done doctoral studies at Columbia and Louisville seminaries as well as advanced studies at the Fuller School of Intercultural Studies.
Following worship, the church will dedicate its Pollinator Garden. "We have all been excited to see how many butterflies and bees and hummingbirds and bluebirds have begun to make that a regular visiting place. We are grateful to all who contributed to the creation of the garden," said congregant Janet Farr in an emailed press release.
In February of 2016, the Session of Silver Creek authorized the raising of funds to begin a pollinator garden. Instead of raising money at Christmas for poinsettias and Easter for lilies, members thought it was more faithful to focus on planting in ways that work toward the renewal of creation.
The summer of 2016 was a summer of drought and the church was not able to install the garden as soon as they had hoped. But through "generous" contributions, in June of 2017 it was able to run irrigation to the driveway circle, add good topsoil and plant flowering plants that are attractive to pollinators.
 Since installation of the garden, members have spotted a variety of butterflies, hummingbird moths, bees, hummingbirds and blue birds. "We hope before nesting season next year to be able to install several bluebird boxes as well. And we are working on installing all the plants that will enable us to be a certified pollinator habitat," said Farr.
 Immediately following the dedication of the pollinator garden, attendees are invited to join in the long-standing tradition of Dinner on the Grounds.
 Silver Creek Presbyterian Church is at 6 Old Rockmart Road at the intersection of Spur 101 and Old Rockmart Road.