Area students receive college honors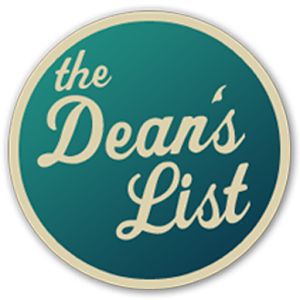 Sarah McLeod of Calhoun was named to the Union University Dean's List for the fall 2017 semester. The university is in Jackson, Tennessee.
The Dean's List includes full-time students who achieve a 3.5 grade point average on a four-point scale.
Founded in 1823, the school is affiliated with the Tennessee Baptist Convention.
---
Amanda Lockaby and Michelle O'Neill, both of Rome, made the Fall 2017 Academic Achievement List at Georgia Southwestern State University in Americus.
To be eligible for the Academic Achievement List, a student must previously earn at least 12 credit hours at GSW, be enrolled in 3 to 11 hours of courses, and earn a 3.5 or higher GPA.
Georgia Southwestern State University is a public, four-year unit of the University System of Georgia with more than 3,000 students.
---
Timothy Martin and Sarah Cline, both of Rome, completed courses with exemplary marks and made the 2017 fall President's List at Georgia College in Milledgeville.
The following students made the Dean's List for the 2017 fall semester at Georgia College in Milledgeville:
Lorin Weaver of Armuchee; Dorianna Dobson, Anna Rix, Mary Mason and Allie Early, all of Rome.
Georgia College, the state's designated public liberal arts university, combines the educational experience expected at esteemed private liberal arts colleges with the affordability of public higher education. 
---
Haleigh Smith, a writing communication major of Calhoun, and Zachary Plants, of Rome, a religion major, have made the Dean's List for the fall 2017 semester at Maryville (Tennessee) College.
Consideration for the dean's list is open to full-time students who have a grade point average of at least a 3.6 in all coursework.
Maryville College is in Maryville, Tenn., between the Great Smoky Mountains National Park and Knoxville. Founded in 1819, it is the 12th oldest institution of higher learning in the South and maintains an affiliation with the Presbyterian Church (USA).