Al Hodge joins GNTC Board of Directors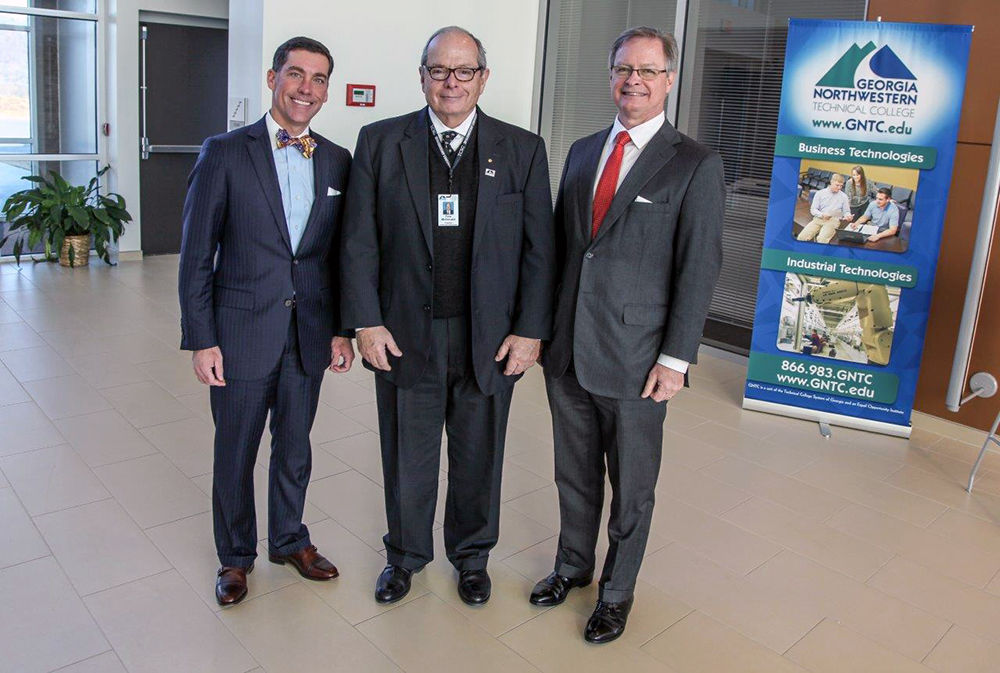 The Georgia Northwestern Technical College Board of Directors recently saw Floyd County, Georgia's Al Hodge sworn in during a meeting held on the college's Catoosa County Campus in Ringgold. Hodge, along with Robert Bradham, was one of two to be sworn in by Georgia Northwestern President Pete McDonald.
Hodge is a graduate of the University of Georgia ('77) in Athens, and has served as the president and CEO of the Rome Floyd Chamber of Commerce for the past 20 years. He previously served as the president and CEO of the Augusta Metro Chamber of Commerce and as a member of the Charleston, South Carolina Metro Chamber of Commerce. Hodge is married to Cheryl Riner Hodge. They have one daughter, Marie Hodge Gordon, and two grandchildren, Libby and Matthew Gordon.
Georgia Northwestern Technical College's Board serves both in a community advisory capacity and in a limited administrative capacity, performing certain oversight responsibilities as designated by State Board policy. The local board is comprised of 16 members from the business and industrial communities from nine counties in the service area, Catoosa, Chattooga, Dade, Floyd, Gordon, Murray, Polk, Walker and Whitfield counties.