2016: A good year for barbecue for Knights of Columbus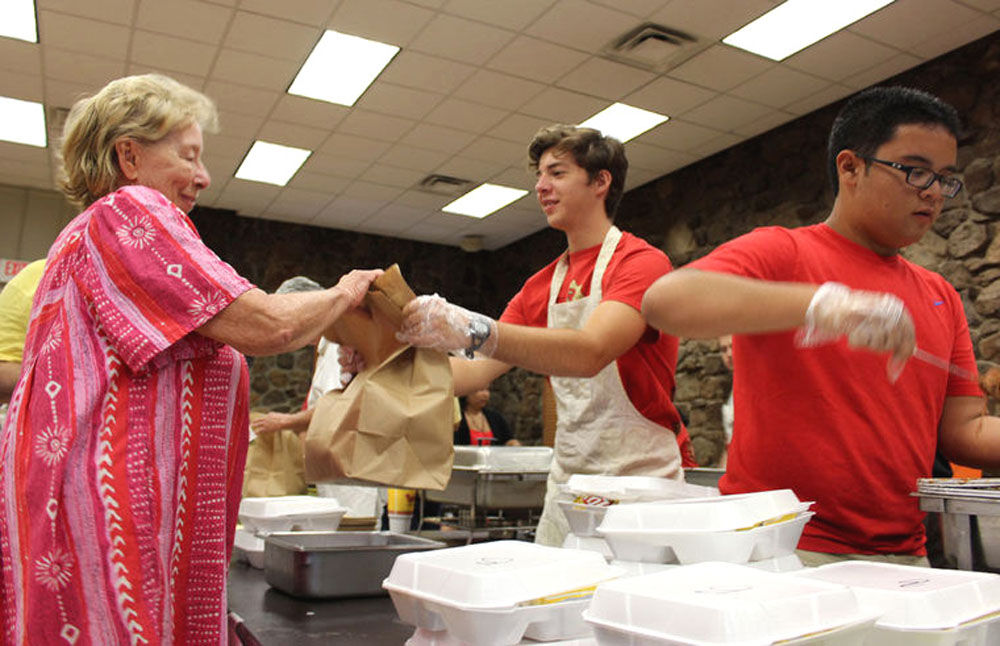 Officials with the St. Mary's Catholic Church Knights of Columbus are calling this year's annual barbecue a rousing success.
"The barbecue is the single most significant fundraiser of the year for the Knights. You should know that this event and especially its secret-recipe Brunswick stew, are known throughout Georgia," Grand Knight Jim Parker said.
Due directly to community support via sponsorships and barbecue purchases, the Knights have been able to donate over $25,000 to many local and other worthy recipients during this last year.
Following is a partial list of those agencies who benefitted from the Labor Day barbecue:
Action Ministries/Bagwell Pantry; Aid to Veterans; American Legion; Angel Tree; Boys & Girls Club of Northwest Georgia; Camp Inspire; Cancer Navigators; Coats for Kids; Davies Homeless Shelter; DIGS; Faith & Deeds Community Health; Floyd Diabetes; Frontline Faith; Habitat for Humanity; Haven Health Clinic for Women; Heyman Hospice Care; Hospitality House; K of C Special Olympics Program; Mercy Care Rome; MS Walk; Network Day Services; Open Door Home; Our Lady of Perpetual Help Cancer Home; Pennies for Heaven; Rome Right to Life; Salvation Army; South Rome Redevelopment Corp.; St. Mary's Catholic School; Thanksgiving Love Feast; Ultrasound Initiative; and YMCA.