Darlington classmates Bob Berry and Bill Gordon named Distinguished Alumni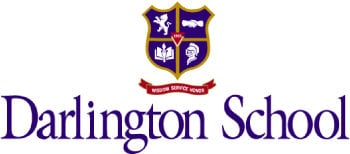 As Darlington kicks off its Alumni Weekend celebration today, the Alumni Office is pleased to announce that Robert L. Berry ('64) and William C. Gordon ('64) are the recipients of the 2014 Distinguished Alumnus Awards.
Bob Berry ('64) is a senior partner at Brinson Askew Berry, a full-service law firm in Rome, Ga., established in 1975. His medical malpractice, professional and insurance defense enjoys a strong reputation throughout the state. He has been recognized as a Georgia Super Lawyer, a joint project of Law & Politics Magazine and Atlanta Magazine.
As a boarding student at Darlington, Berry was a member of the Honor Council and served as president his senior year. He was also junior class president; dorm proctor; acolyte for chapel; chairman of the Dance Committee; secretary of the D-Club; and a member of the "Y" Cabinet, Pep Committee, Glee Club, the basketball and track teams, and the Jabberwokk and Darlingtonian staffs. As a senior, Berry earned the Faculty Medal for General Excellence. He went on to earn his B.A. from Emory University and taught briefly at Darlington before earning his J.D. from University of Georgia School of Law.
"It's hard to really describe how you feel about an honor like this, but I am honored," said Berry, who came to Darlington in the ninth grade from Villa Rica, Ga., where the population was only about 2,000 at the time. "It's the second highest honor I've gotten from Darlington. The first was my diploma, which was in doubt in the months leading up to it," he joked.
A member and former president of the Rome Bar Association, Berry served on the Executive Committee of the State Bar of Georgia from 1994-96 and as a trustee of the Institute of Continuing Legal Education from 1992-1994. He is a member of the American Bar Association, the Georgia Defense Lawyers Association and the Defense Research Institute; a master of the Joseph Henry Lumpkin American Inn of Court; and a fellow of the Georgia Academy of Healthcare Attorneys, the American Academy of Healthcare Attorneys and the American College of Trial Lawyers.
A former president of the Greater Rome Chamber of Commerce, Berry has been extensively involved in industrial and business development, and in promoting a regional emphasis for recruitment and an awareness of industrial, business and educational concerns throughout the area. He is a graduate of Leadership Rome and Leadership Georgia.
Active in many local organizations, Berry is founding director and chairman of Greater Rome Bank, past president and Board member for the Exchange Club of Rome, and Board member for Redmond Regional Medical Center. He has served as past chairman of the Georgia Northwestern Technical College Board of Directors and the NAIA Football National Championship Host Committee; past president of the Open Door Home; and past director of Coosa Country Club. He has also been on the Board of Visitors at Emory University and the Boards of Directors of the Rebecca Blaylock Child Development Center and the Rome-Floyd County Development Authority. Berry is an Eagle Scout and an active member of St. Peter's Episcopal Church, where he has served as vestryman and senior warden.
Berry also remains active in the Darlington Community. He is a former trustee, visitor emeritus and a member of the J.J. Darlington Society. He also volunteered with Darlington's varsity basketball program and as a football announcer for many years. He and his wife, Bambi, also former member of Darlington's faculty, have two children, Lowry (Berry) Harrington ('91) of Nashville, Tenn., and Natalie (Berry) Murphy ('94) of Rome, and three grandchildren.
"What I've realized over the years is that Darlington never quits on you. Ever," Berry said. "After you leave here, you will make Darlington connections wherever you go. With each passing day, you will become more and more proud of the fact that you got your diploma from Darlington – that you went here and you had this experience. Right now, all you want to do is get out – that's the way we felt, too – but there is a great joy to be had by not quitting on Darlington. I hope none of you will. As you go through the years, I hope you will stay in touch, volunteer, come back as often as you can, give as you can. You will get way more out of Darlington than you ever put back into it."
Bill Gordon ('64) currently serves as special assistant to the president of Georgia Gwinnett College. Previously, he was provost and professor of psychology at Wake Forest University, and spent 20 years at the University of New Mexico, where he held a variety of roles including president, provost, and vice president of academic affairs during his tenure. He also served as an assistant professor of psychology at S.U.N.Y. at Binghamton during the early days of his career.
As a day student at Darlington, Gordon was a member of the Honor Council, the D-Club, the Dance Committee, the Glee Club, and the football, baseball and wrestling teams. He also received the NEDT Certificate of Merit and the UGA Certificate of Merit. He went on to earn his B.A. and his M.A. at Wake Forest as well as his Ph.D. from Rutgers University.
"We all know what Darlington's present-day motto is – Wisdom more than Knowledge; Service beyond Self; Honor above Everything," Gordon said. "I found out over the years that this motto was much more than a set of words on plaque or website because the values that are really reflective in that motto have been woven into the fabric of Darlington since long before my student days. And these values clearly reflect Darlington's commitment to educating the whole person. Values have to be more than stated, they have to be brought to life. In any school, they're brought to life by teachers. And that is where Darlington has always excelled."
During his tenure at the University of New Mexico, Gordon made it a personal mission to raise the profile and public awareness of UNM's contributions to New Mexico on behalf of research and economic development, among other initiatives. He was named one of the State's Most Influential People in New Mexico Business Weekly.
Professionally, Gordon has been involved with the American Psychology Association, the American Psychological Society, the Psychonomic Society, the Council of Graduate Departments of Psychology, Sigma Xi, the Council of Colleges of Arts and Sciences, the Colleges of Arts and Sciences in Urban Universities, the Academic Council of the Commission on Higher Education, Project 30 Alliance, the National Association of State Universities and Land Grant Colleges, and the American Council on Education. His work has been published in numerous books and journals.
"All of my teachers at Darlington encouraged us not just to make correct choices, but to make wise ones – that no achievement is ever worthwhile unless it's accomplished with honor and integrity," Gordon said. "They served as living examples of how important it is to serve others because that's what they did every day with their students. It was really by watching the teachers at Darlington shape not only the students' intellectual lives, but their lives as a whole that convinced me that if I really wanted to do something with my life, there could be no vocation better to follow than teaching … It has always been work that I've considered to be worth doing and I can tell you that careers don't get better than that. Thank you Darlington, most of all, for giving me what I considered to be a REAL education."
Gordon's awards and honors include the Kappa Sigma Fraternity's National Distinguished Alumni Award, the S.U.N.Y. Chancellor's Award for Excellence in Teaching and the NIMH Predoctoral Fellowship. He is also a member of Phi Beta Kappa, Omicron Delta Kappa, and the Golden Key Honor Society.
He has always been an active member of his community and his church, serving on a variety of boards, councils and committees. He has also volunteered his time as a summer science lecturer and as a youth basketball and baseball coach.
Gordon is and former trustee of Darlington School and member of J.J. Darlington Society. He and his wife, Kathryn, have four grown children and two grandchildren.