CRBI: Greenie award winners announced; Green Gala set for April 6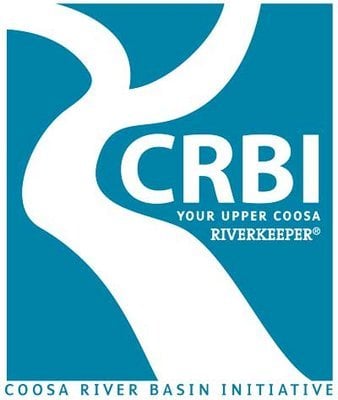 A Calhoun-based textile business, a Piedmont, Alabama, land protection organization, Boys & Girls clubs in Dalton and Rome, the Chatsworth Water Works Commission and Forsyth County will be recognized April 6 with the Coosa River Basin Initiative's Greenie Awards for their efforts to protect natural resources in the upper Coosa River basin.
The awards ceremony will take place during CRBI's third annual Green Gala to be held at Hightower Falls, an 80-foot, spring-fed cascading waterfall on Euharlee Creek in Polk County.
This year's Water Conservation Greenie will go to Boys & Girls clubs in Dalton and Rome. The clubs implemented water conservation measures that reduced water use at club facilities by more than 70 percent, saving hundreds of dollars annually on water bills while setting an example for the youth they service.
Forsyth County Parks and Recreation will be recognized with the Outdoor Recreation Greenie. In 2008, Forsyth County voters approved a $100-million bond to develop more parks in the county.
The Georgia-Alabama Land Trust will be awarded the Land Protection Greenie. The Trust has worked with property owners throughout the region for years, assisting with the creation of conservation easements that have resulted in the permanent protection of more than 350,000 acres of land, including tens of thousands of acres within the upper Coosa River basin. The Trust also played a key role in helping preserve the city of Rome's Burwell Creek property, once slated for development into a regional shopping center.
Paragon Wool Products in Calhoun will receive the Innovation Greenie. Makers of wool home insulation and other wool products, this upstart company sells high-end wool home insulation that is more efficient than traditional fiberglass and blow-in products while also being longer lasting, biodegradable, renewable and non-toxic.
The Green Gala will feature a cocktail hour, silent and live auction, dinner and awards ceremony. It serves as CRBI's largest fundraiser with all proceeds going to river protection programs. Tickets to the event are $150 each or $1000 for a table of eight and are available at www.coosa.org/events/green-gala.