Cancer Navigators seeking teams and sponsors to help with its major benefit of the year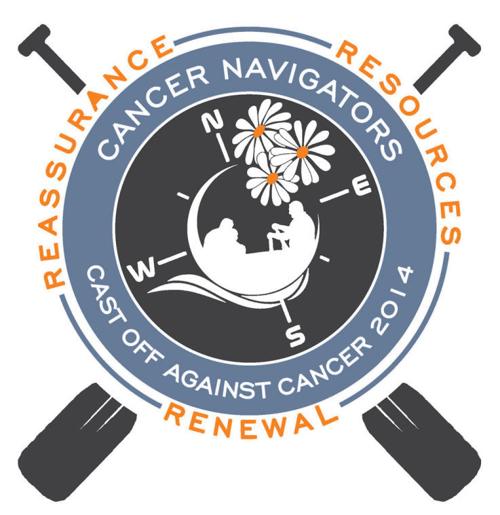 Cancer Navigators is seeking teams to participate in Cast Off Against Cancer 2014, its annual fundraiser that honors those who have lost their battle with cancer while also supporting the group's work.
The nonprofit helps cancer patients in the region who need one-on-one services — helping them navigate from diagnosis through treatment and into survivorship — and connecting them to needed resources.
Many teams are needed to make the event a success, said Charlotte Atkins, executive director for Cancer Navigators.
"If you want to have direct local impact on people's lives who are on a challenging cancer journey, this is a way to do that," Atkins said.
"Every dollar raised stays right here in our community and directly impacts those battling cancer. We are supported 100 percent by donations so this event is vital to our mission."
The registration fee is $100 per team and the goal is for each team to raise at least $1,000.
"The more team members, the more fundraising potential a team has," Atkins said. "The more teams involved, the more potential the whole event has to raise much-needed funds."
At the May 18 celebration at Heritage Park, awards will be given for Best Decorated Oar, Most Money Raised and Most Spirit. That event will include a public walk along the riverfront and the annual flower drop into the river to honor those who have battled cancer.
The two winners of the 2013 State Mutual Insurance Battle of the Bands — Five40 and Chasing December — will perform at the celebration.
Atkins said the wooden oars that some teams decorate are symbolic of the journey cancer patients are on and the navigation assistance they get from nurses and social workers at Cancer Navigators.
Many teams paint their paddles with poignant messages while some memorialize co-workers and loved ones who have battled cancer. Others have been crafted into birdhouses, guitars or riverboats.
This year teams will be able to have team web pages online to help with fundraising.
For more information or to register a team, call Scharla Battle at 706-295-4119 or go by the Cancer Navigators office at 310 W. 10th St., behind HoneyBaked Hams.