Berry College Mountain Day is this weekend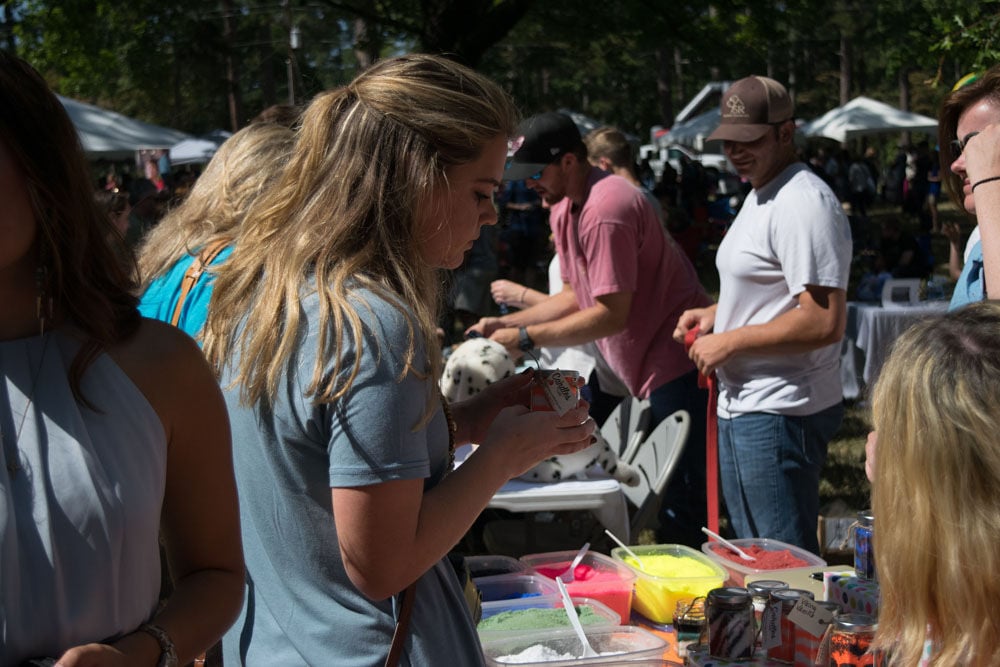 This year's Mountain Day Weekend at Berry College, a celebration of Martha Berry and the college's homecoming, will take begin Friday and run through Sunday.
Mountain Day is held on the first Saturday in October to honor the college's founder. A tradition lasting over a century, students, faculty and staff, alumni, friends and families are welcome to participate in various events and activities throughout the weekend. See more at: http://www.berry.edu/alumni/mountainday/. Organizers predict more than 7,000 visitors throughout the weekend.
On Friday afternoon, residence halls, commuters, and faculty and staff will kick off the weekend by competing against each other in the Mountain Day Olympics, a series of competitive events that range from tug-of-war to egg toss. Saturday begins at 10 a.m. with a graveside service for Martha Berry outside the College Chapel, hosted by the Daughters of Berry.
On Saturday afternoon, Berry students participate in the Grand March, a tradition started by Martha Berry herself. Dressed in colors designating gender and class year, students march hand-in-hand up and down the mountain symbolizing campus-wide harmony. There will also be inflatables for kids, tours of the House O' Dreams and Old Mill and a concert by the Berry College Wind Ensemble, directed by Lauren Denney Wright.
At 7:30 p.m. on Friday and Saturday, as well as 2 p.m. on Sunday, the Berry College Theatre Company will present "Crimes of the Heart" at the E.H. Young Theatre, which will be open to the public. For more information and tickets visit http://www.berry.edu/bctc/.
Written by Student Public Relations Assistant Victoria Mashburn